970-243-5600
Banks & Lending Associations
Mortgages & Contracts
Full-Service Banking
Alpine Bank, Member FDIC, is an independent that has been a part of the Western Slope for nearly 50 years. Alpine Bank isn't a national banking chain, and our customers love our size and streamlined structure.  With it, we provide one-on-one service and make local lending decisions promptly.
Alpine Bank stands out as a full service community bank with a personal touch–delivering the full range of personal business, mortgage, wealth management* and electronic banking services. With convenient locations across Colorado, including five in the greater Grand Junction region. Alpine Bank serves 160,000 customers.
With online banking and mobile banking, bill pay, credit cards, a network of over 43,000 ATMs nationwide, health savings accounts, consumer and business loan and a full suite of business banking services, Alpine Bank offers customers a diversity of their products that meet the demands of their busy lives.
Committed to Giving Back
Our employees are also our owners, like you, social and environmental responsibility are important to us. Out commitment  to the communities we serve is what drives use every day, and the Alpine Bank team gives generously of their time and talent.
Founded on the principle of giving back, we strongly support nonprofits in the Colorado communities we're a part of. Community events, the arts, the environment, animal shelters, sports, recreation and particularly children and education have been the focus of Alpine's philanthropy.
In a recent ranking of philanthropy by companies compiled by the Denver Business Journal, Alpine Bank ranked third for cash contributions to charities among Colorado-based businesses and ranked seventh among all companies (including larger out-of-state and national corporations).
In addition to bank donations of more than $4 million to Colorado nonprofits and community organizations in 2020, each Alpine employee is given 24 hours of paid volunteer time– with a potential for more that 19,000 hours of volunteer time each year.
With and ongoing commitment to sustainability, Alpine Bank is the only U.S. financial institution to maintain strict ISO14001 certification of its environmental standards and practices. The bank works to reduce energy consumption, create sustainable buildings and protect Colorado's precious resources — all part of our commitment to give back. We continue to enhance our rigorous environmental management system, which earns regular recognition for environmental leadership in Colorado.
Visit Alpine Bank at one of our three Grand Junction locations, in Clifton or in Fruita, or visit us online at alpinebank.com.
*Products of Alpine Bank Wealth Management are not FDIC insured, may lose value and are not bank guaranteed.
---

970-242-5211
Banks & Lending
Associations
Mortgages & Contracts
ANB Bank
ANB Bank is an independent community-focused bank with the strength, talent, commitment and security to fulfill business and personal customers' financial needs, whether it is through our full array of deposit services, or loans for construction, land, commercial real estate, or mortgages.
Within ANB Bank there is also a division for ANB Financial Services*.  ANB's experienced investment management and trust professionals provide strategic financial advice and management to individuals, families, businesses and charitable organizations. As a trusted local financial institution, our success is defined by the strength of the relationships we build and maintain with our clients (and their advisers) through effective communication and the delivery of customized financial solutions.
Our Grand Valley Banking Centers have a sincere desire to serve our customers through our people, services, and ongoing commitment to helping our community grow.  We employ knowledgeable local staff who deliver an exceptional level of personalized service to our customers.
Across the ANB footprint, the Bank has over 30 banking centers serving customers in Colorado, Wyoming, and the Kansas City metro area. Its parent company, Sturm Financial Group, Inc. is headquartered in Denver Colorado and has financial strength embodied in over $3 billion in assets. The Bank ranks in the top 8% of banks nationwide by size. ANB is a true community bank with an unwavering commitment to excellence. It helps each of its communities prosper through investment, sponsorship, philanthropy, and employee volunteerism. It is a passion ANB has for banking that makes the difference. anbbank.com
Member FDIC/Equal Housing Lender NMLS 457261
* Not a Deposit | Not FDIC-Insured | Not Insured By Any Federal Government Agency | Not Guaranteed By The Bank | May Go Down In Value
ANB BANK GRAND VALLEY LOCATIONS:
6th & Rood • 12th & Patterson • 24 Road & Patterson • Clifton (IN CORONADO PLAZA)
---

888-817-3717
Health Care Plans
Insurance
Anthem Blue Cross and Blue Shield is committed to being your trusted health care partner. We have been working in Colorado since 1938. We are local: We live here and work here, and we see the same doctors that you do and currently serve over 1 million members throughout the state, and employ more than 2,000 associates in Colorado communities. With local service and the efficiency of the Blue Cross and Blue Shield brand, we have a first-hand understanding of your health care needs and concerns, and we deliver real value – now and for the long term.
You can count on us for innovative technologies such as LiveHealth Online, which offers members access to a board-certified doctor online anytime from a smartphone, tablet, or computer with a webcam. LiveHealth Online also offers convenient online face-to-face visits with a licensed psychologist or therapist.
Our health plan companies deliver quality products and services that give our members access to the care they need. With more than 73 million people served by our affiliated companies nationwide, including approximately 40 million within our family of health plans, Anthem is one of the nation's leading health benefits companies.
We offer a variety of health plans and network options for large and small businesses as well as for individuals. For more information, visit www.anthem.com.
---

 970-245-1600
Banks & Lending Associations
Mortgages & Contracts
Bank of Colorado – While there are many banks in Colorado, there's only one Bank of Colorado. Our deep community roots and our great people give us the ability to better understand our customers. So while any bank can offer online banking, only Bank of Colorado can ask how online banking can help our customers make the most of all the opportunities Colorado has to offer. And while anyone can offer business loans, Bank of Colorado understands the different needs business owners might have. Bank of Colorado is large enough to take care of all your financial needs but small enough to care about great customer service.
We have been helping businesses, farms and families grow for four generations. By staying true to our values and making customer service a priority, we continue to be here day after day, year after year, to bring you the best banking experience possible. Our bank is committed to our community by offering excellent service, community sponsorships, and employee volunteerism. We are proud to call ourselves the Bank of Colorado-There's Only One.
Powerful resources – reliability – friendly.  Bank of Colorado is a hometown bank that is big enough to have all the tools, but small enough to make a personal difference.
---

 970-242-2255
Banks & Lending Associations
Bank of the San Juans, a division of Glacier Bank is a regional bank with 3 banking branches in Grand Junction and 19 branches throughout Colorado.  As a division of Glacier Bank with total assets of $21.3 Billion and 194 locations throughout 8 states; Bank of the San Juans prides itself with the personalized service of a true community bank with all of the capabilities of a large bank.  Consistently ranked in the Top 20 by Forbes for America's Best Banks, we offer sound banking practices while understanding the needs of our customers and community.
Our motto is "One Big Happy Little Bank" with full banking services including depository services, cash management services, consumer and commercial lending services, construction lending, and merchant services.  With banking roots in Colorado for over 100 years, Bank of the San Juans has a true commitment to customer service above all else with a continued tradition of always putting our customers and communities first. With local decision making and autonomy; Bank of the San Juans understands the importance of a handshake, a smile, and honest, straight-talk.  These personal touches may be old-fashioned and certainly rare these days, but really it's simple; We place emphasis on both being happy and making others happy.  We treat everyone who comes through our doors like family. We take time to understand your financial goals.  From loans to checking accounts to savings strategies—ultimately, we exist to help people achieve their dreams.  It's amazing what a little happy can do.
At Bank of the San Juans, every decision we make revolves around our core values:
Honesty And Integrity
Service To The Customer
Teamwork
Respect For The Individual
Giving To The Communities We Serve
We invite you to stop in to any one of our Happy Little Banks and discover the Home of Totally Free Checking.
Member FDIC and Equal Housing Lender.
---

970-242-0920
2351 G Road, Grand Junction, CO
Hospital
Community Hospital in Grand Junction, Colorado, is a full-service, acute-care hospital. As part of the Colorado West Healthcare System, we are a Level III Trauma Center that offers full outpatient diagnostic services and inpatient care for the Western Slope region of Colorado and eastern Utah. Community Hospital brings together expert staff and world-class technology in a healing, family-centered environment.
Community Hospital provides a full range of medical services, including inpatient and outpatient surgery, comprehensive medical and radiation oncology treatment, in partnership with the University of Utah Health and Huntsman Cancer Institute, labor and delivery services, comprehensive orthopedic and spine care, rheumatology, cardiology, emergency care and much more. We offer an extensive primary care network with seven locations throughout the Grand Valley to better serve individuals and families needing primary care services. Additionally, we have comprehensive diagnostic capabilities: state-of-the-art ultrasound, CT, digital mammography, including ultrasound, CT, and digital mammography, including 3D tomosynthesis and a Rapid Diagnostic Clinic.
We pride ourselves on delivering personalized care to our patients, and in working closely with physicians and other providers in treating the whole person. This approach has resonated with our patients, and we are growing to meet the community's demand.
We are committed to ensuring Community Hospital remains a viable choice to receive care locally. We proudly continue to grow our service lines and invest in state-of-the-art equipment to better serve patients in our community and surrounding areas.
In June 2021, we opened our brand new Cardiovascular Procedure Center on our main hospital campus and were recognized as a Certified Healthy Workplace Leader for the fifth year in a row by Health Links. We received a 5-star quality rating for the second year in a row from the Centers for Medicare and Medicaid Services, one of only three hospitals on the Western Slope to receive this prestigious designation.
This past year, we also earned The Joint Commission's Gold Seal of Approval for Diabetes Center of Excellence Accreditation, broke ground on the new James Pulsipher Regional Cancer and Medical Office Building and earned an A Safety Rating from The Leapfrog Group for our commitment to quality and patient safety.
Community Hospital will proudly continue to champion accessible, high quality and cost effective care for patients in the Grand Valley and surrounding communities and we are steadfast in our commitment to provide a choice in local health care.
We invite you to Discover the COMMUNITY Difference.
Visit www.YourCommunityHospital.com.
---
970-245-4000
2449 Riverside Pkwy, Grand Junction, CO
Manufacturing
As a privately-held, leading global supplier of technical ceramics, CoorTek manufactures custom and standard components for virtually every industry in the global marketplace. The company is headquartered in Golden, Colorado, with approximately 5,000 employees worldwide.
CoorsTek has been manufacturing technical ceramics at its Grand Junction facility since 1977. This location provides substrates for the automotive and electronics industries and implantable ceramic devices for the medical industry. A facility expansion in 2021 added armor products for both personnel and military vehicles serving the defense market.                                                                                                                                                                                                                                                                                                                                                                                                                                                         A CENTURY OF SOLUTION
For over 100 years, industry leaders have turned to CoorsTek for solutions to the world's most perplexing engineering and manufacturing challenges. CoorsTek meets these challenges with unsurpassed expertise in materials engineering, broad research & development capabilities, operational excellence and a commitment to building reliable, collaborative relationships.
CoorsTek is the international partner of choice to technology and manufacturing customers in 70 countries. Whether the client's business is global or domestic, CoorsTek works to provide local service, supporting businesses with manufacturing facilities in North America, Europe, and Asia Pacific. The company's experts collaborate with customers to engineer the right product for specific applications. From tough Cerbec silicon nitride ceramic bearing balls to 99.95% pure semiconductor-grade PureSic components, CoorsTek expertise is available to help design better, more efficient, and longer-lasting products. CoorsTek provides solutions using a portfolio of over 300 advanced ceramic formulations and next-generation materials.
CoorsTek adds value from concept to delivery with:
A world-class R&D team innovating key technologies, eliminating barriers, and supporting customers' next-generation products.
Vertically-integrated operations capable of delivering consistent, high-performance results with precise control — from advanced material processing through finishing and subassembly.
OpX quality and operational excellence combining best practices in lean manufacturing, Six Sigma, and ISO-certified quality systems.
To learn more about CoorsTek, visit www.coorstek.com
---
970-243-3131
2595 Hwy 6 & 50, Grand Junction, CO
Automobile Dealers
Ed Bozarth/Mark Miller Chevrolet Buick is built around our great service department and our customers appreciate that.  In fact, our service department has been rated #1 in the market for five years straight by our most important critics…you!
We are a full-service Dealership that has been servicing the Western Slope for almost 30 years.  No matter what your automotive needs may be from service and parts, body shop, or New and Pre-owned inventory, we can handle all of your automobile needs.
We are a GM Mark of Excellence Dealer and our organization was also designated the USA Dealer of the year by USA Today and the National Auto Dealers Association.  Ernst and Young awarded Ed Bozarth the lifetime achievement award.  We understand you have many dealers to choose from, which is why we strive to provide superior service over our competition.
Buying a new or used vehicle from us doesn't end with sale. We look at it as the beginning of a personal relationship that will last for years. We understand customer satisfaction is critical to our customer sand it is to us as well.
Trust is earned and not given lightly.  We're proud to have our customers call us…..
"THE MOST TRUSTED NAME IN AUTOMOBILES"
---
970-245-5181
422 White Ave, Ste 322, Grand Junction, CO
Accountants: Certified Public
Eide Bailly's journey began in 1917 with pencil and paper. By Embracing change and focusing on innovative ideas, we've grown along with our clients to become one of the top 25 accounting firms in the nation. Accounting is about numbers, but our business is about relationships.
We'll be there for you every step of the way, from starting a business, a career, or a new initiative to business expansion, transition planning, or retirement. Talented, down-to-earth people work in our four Colorado offices, serving Grand Junction, Boulder, Denver, and Fort Collins. Firm professionals across our 42 offices in 14 states are inspired to deliver outstanding expertise and care. We're driven to help you on the now and the next with inspired ideas, solutions and results.
Eide Bailly provides diverse services, to meet your business needs: tax compliance & consulting, audit & assurance services, business outsourcing solutions, technology consulting, business valuation, and wealth & exit planning among many others. See the comprehensive list of professional services we offer at www.eidebailly.com
Reach out to us locally at 970.245.5181 or www.eidebailly.com/locations/grand-junction
---
970-434-9093
Construction Companies
General Contractors
Construction Management/ Development
FCI was founded in Grand Junction, Colorado in 1978 and has grown into a regional leader in commercial construction with offices in Frederick, Durango, Phoenix (Arizona), Cheyenne (Wyoming), Williston (North Dakota), and Aztec (New Mexico).  Recognized as one of Engineering News-Record's Top 400 Contractors since 1998, FCI has been at the forefront of the industry in customer service, safety, technology, and sustainable building.
An employee-owned company with over 420 employees companywide, FCI's personnel and stockholders have a vested interest in the success of each client, and project; they work hard to provide the best value and service the industry has to offer.
Philanthropic support and community engagement are fundamental to FCI's corporate culture. FCI understands that the core values of any business are a direct reflection of its people. Driven by strong values of trust, hard work, honesty, and professionalism, FCI employee owners, when not building client projects, can be found coaching little league, serving in leadership positions on non-profit boards of directors, fundraising for special projects, participating in service clubs, and reading with elementary school students in communities across the region.
---

970-244-1501
250 N 5th Street, Grand Junction, CO
Government
The City of Grand Junction is a full-service municipal government organization providing a broad range of services for the citizens of Grand Junction. The organization, which employs over 600 full-time employees and hundreds of part-time and seasonal employees, is comprised of seven departments: Police, Fire, Parks and Recreation, Utilities, Visit Grand Junction, and Administration (comprised of City Manager, City Attorney, City Clerk, Finance, General Services, and Human Resources). Services provided by the City of Grand Junction are primarily funded by sales and use tax revenues, fees, property taxes and grants.
Grand Junction was founded in 1882. In 1921, the citizens of Grand Junction voted to employ the Council-Manager form of government, which became popular in the early part of the 20th Century. This system combines the political leadership of elected officials with the managerial expertise of an appointed professionally trained, local government manager. The members of the City Council are elected by the citizens of Grand Junction to make policy decisions and laws, similar to a board of directors in a private company. The City Council members select a Mayor from amongst themselves each year in May.
(970) 244-1501
www.gjcity.org
facebook.com/GJCity
twitter.com/GJCity
Instagram.com/cityofgrandjunction
---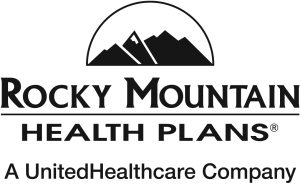 970

-243-7050 

2775 Crossroads Blvd., Grand Junction, CO

Health Care Plans
Insurance
Rocky Mountain Health Plans.
We're Colorado, too.
Rocky Mountain Health Plans (RMHP) began in 1974 by physicians and community leaders right here in Grand Junction on the fundamental idea that Coloradans deserve access to high-quality health care. RMHP remains true to this mission today by continually striving to do the right thing for our Members, partners, and communities.
We're proud to offer health insurance coverage to individuals of all ages and businesses of all sizes, including employers, individuals and families, retirees, and beneficiaries of Health First Colorado (Colorado's Medicaid Program) and Child Health Plan Plus. The health of our Members is our priority. Every action we take supports our philosophy and commitment to whole person care, working with our partners to assess and care for the behavioral, physical, and social health needs of our local communities.
We have seen many changes over the last 45 years, but RMHP prides ourselves on our ability to adapt. By putting our Members first and working toward the good health of the communities where we live, work, and play, RMHP is able to uphold the standards our fellow Coloradans expect and deserve.
---

970-298-2273
2635 N 7th Street, Grand Junction, CO
Health and Wellness
Hospitals
Healthcare should empower you to be your personal best.
Whether you are ill, injured or working to maintain good health, having the right support is invaluable. For over a century, SCL Health St. Mary's Medical Center has been the regions most reliable source for information and care. From medical and surgical services, to online programs and libraries, to support groups and seminars, we help empowered you to manage your health and well being, and that of those you care for.
Since the Sisters of Charity of Leavenworth (SCL) opened St. Mary's in 1896, we have maintained an unwavering focus on fostering health and healing. As part of our community commitment and patient-first approach to excellence, we are continuously finding new ways to take personalized care to the next level.
Consistently top-rated in Patient Safety and care.
The region's highest-level Trauma Center and Emergency Department with specialized care for critically ill or injured patients, including CareFlight air ambulance services to remote locations.
The area's most comprehensive Cancer Center offering advanced diagnostics and treatment services in a peaceful, optimistic environment.
The region's only Stroke Center earning the American Heart Association's Gold-Stroke Plus award.
Modern treatments and healing traditions offered through our Integrative Health and Healing Center.
A new Heart and Vascular Institute, which will be the most advanced surgical facility in the area.
Telemedicine services including our pediatric collaboration with Children's Hospital to help keep people close to home and close to world-class care.
Orthopedic and rehabilitation services to keep you active and pain free in our beautiful Colorado playground.
One of Colorado's few Baby Friendly birthing centers, as recognized by the World Health Organization and UNICEF.
The region's most advanced Women and Children's services including high-risk prenatal care and Neonatal Intensive Care (NICU) services.
When you choose SCL Health St. Mary's, you aren't limited to the doctors and nurses at our main location. You gain access to SCL Health's coordinated, region-wide network of hospitals, clinics, general physicians, specialists, home healthcare, hospice, mental healthcare, and safety net services. Learn more at stmarygj.org.
---
---
970-242-9236
760 Horizon Dr, Ste 201, Grand Junction, CO
Construction Companies – General Contractor
Founded in 1962, Shaw provides general contracting services throughout Colorado, Utah, and Wyoming. We are consistently ranked as one of the region's leading Construction Management and Design-Build contractors in The Denver Post and the Engineering News-Record's Top 400 Contractor list. Recently, Shaw was named 2020 Contractor of the Year by Engineering News Record Mountain States.
Our expertise is rooted in the diversity of our projects, including facilities for performing arts, senior living, education, commercial office, hospitality, and multifamily residential.  We always embrace a relationship-driven, collaborative approach. As the builder of some of the most complex projects in the Rocky Mountain Region, each project becomes our passion. Over the past 59 years, Shaw has built some of Colorado's most notable projects including the Kirkland Museum in Denver, The Arrabelle in Vail, and multiple projects for the Aspen Institute.
With over 250 employees scattered throughout the Rocky Mountain Region, we take pride in building in the cities and towns where our families live and work. Either through volunteering time or resources, we are greatly rewarded to see how our efforts benefit our community and reflect positive change. This strengthens our promise and mission to create buildings and relationships that last.
---
970-243-2412
Banks & Lending Associations
Investments & Investment
Mortgages & Contracts
U.S. Bank's heritage dates back to 1887 through Grand Valley National Bank, First National Bank in 1933, Central Bank of Grand Junction in 1987 and Colorado National Bank in 1993.
U.S. Bank has 22 branches and 31 ATMs in Western Colorado and its customers can access their accounts 24 hours a day via mobile banking, internet or telephone. The full-service branches are located at 422 White Ave., 2448 F Road and 569 32 Road in Grand Junction and 412 Kokopelli Blvd. in Fruita. They are led by regional president Tim LyBarger, market president Randall Cupp and district manager Tracy Hoart. "U.S. Bank is proud to be part of the Grand Junction community," said Cupp. "In addition to serving the financial needs of our retail, large and middle-market commercial, small business, private banking, and trust clients – we are committed to our community. We give back not only through our donations and sponsorships but also with our time. At U.S. Bank, every employee is given up to 16 hours of paid time-off annually to volunteer locally. We take great pride in living and working in the Grand Junction community."
U.S. Bank provides a diverse mix of products designed to help virtually anyone or any business achieve their financial goals. The bank also provides many types of mortgage loans and its loan officers work with the individual customer to find the right loan program, whether it is for a first-time homebuyer or someone who is refinancing a home they have owned for many years.
U.S. Bank serves businesses of any size, from an individual who is taking the first steps to start a small business, to a large company with a long history. The company offers a complete set of traditional and online services that can help any business stay ahead, including real-time cash flow management, working capital financing, payment options, trust services, and equipment leasing.
And of course, U.S. Bank provides traditional deposit and loan products to businesses as well. U.S. Bank looks forward to the opportunity to meet you and help you achieve your financial goals.
Credit products are subject to normal credit approval and program guidelines. Some restrictions and fees may apply. See your banker for details. Deposit products offered by U.S. Bank National Association. Equal Housing Lender. Member FDIC.
---
For information about joining the Chairman's Circle: Contact Allison Ellington at Allison@gjchamber.org » (970) 242-3214 »