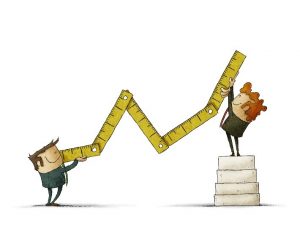 The Grand Junction Area Chamber conducted a short survey of its members recently to get their views on what is happening with the local economy. For the first time since late 2008, a majority (58%) of the 180 respondents indicated they thought the economy had been getting better for the past six months. Looking ahead to year end, 54% expect that their businesses will be "more" or "substantially more" prosperous in 2017 than they were in 2016. The strongly positive numbers from those in the business community confirm other indicators of economic health that many have been tracking including sales tax collections and unemployment numbers. It is also a sign that we may finally be on a broadly upward trend in terms of our economic health.
Growth in commercial construction, strong hiring by the manufacturing and health care industries along with increased energy activity have all contributed to the overall sense of optimism. There is still much to do in order to sustain our current economic momentum and the economic development partners in the community are working together assisting with business formation, existing business expansions and business attraction.
Elsewhere in the survey participants were asked what the Chamber might be able to do to assist them in their individual business efforts to grow or if they had any comments they wished to share with the Chamber Board and Leadership. The open-ended questions led to over 135 individual comments so any attempt to categorize them involves some risk. However, overall there appeared to be support for the CMU20000 effort and other activities aimed at directly growing the economy. More programming with local elected officials was suggested (i.e. a State of the Valley event) along with assistance in recruiting qualified talent and other workforce development initiatives. Support was also noted for ballot issues aimed at education and public safety.
"We are grateful to those who took the time to share their perspective with us," noted Diane Schwenke, President/CEO. "Even the criticisms help us determine how to improve our services to the general business community and remain true to our mission to promote economic growth and be the voice of business."
Click here to download full version of the Grand Junction Area Chamber of Commerce September 2017 Newsletter.