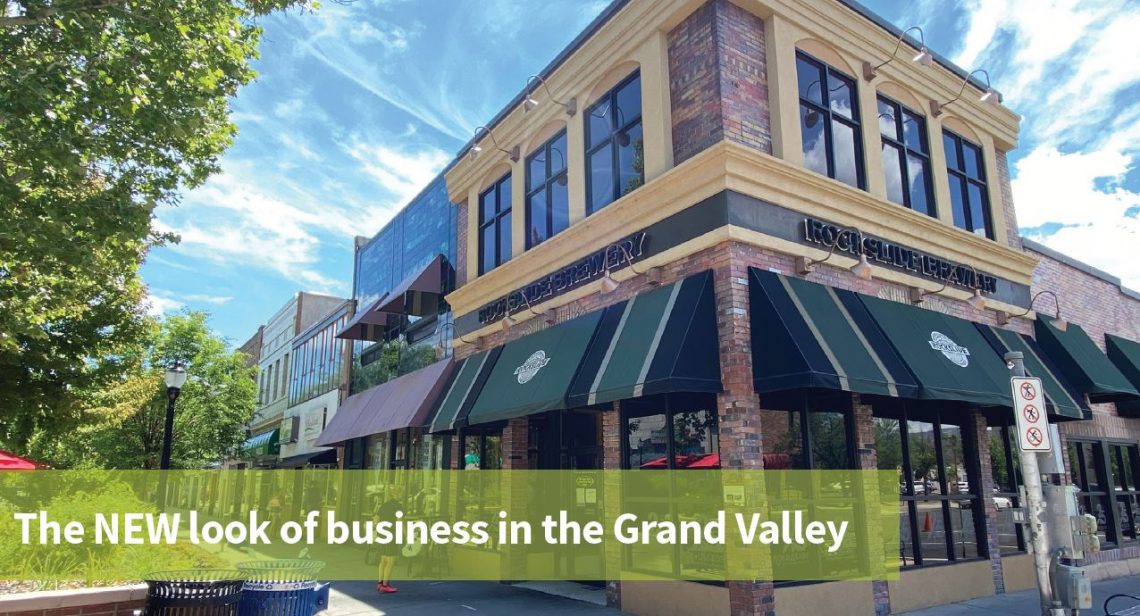 Bob Dylan's song, 'The Times They Are A-Changin', couldn't more accurately describe how our local economy is handling the gradual path towards normal operations.
The recent pandemic has forced everyone to reevaluate daily operations in hopes to find a balance between commerce and public safety, and business owners have been quick to learn they must adapt to survive.
Since the first variance from the State of Colorado's Safer at Home directive in early May, Mesa County has acted as a leader in the state by relying on its strong working relations and transparent partnerships to make the transition as smooth as possible. These actions have helped our community work towards an expedited recovery in the safest way possible.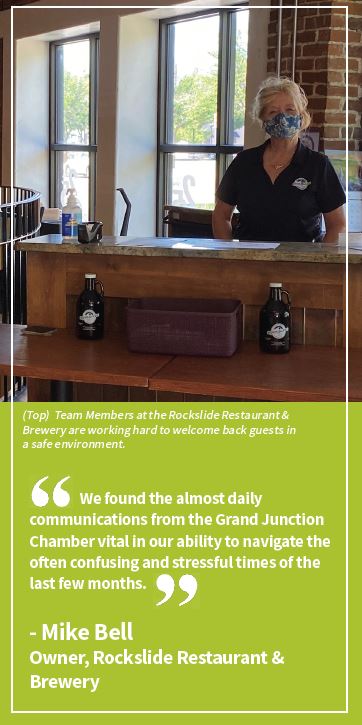 From stricter cleaning and sanitizing procedures, staggered and reduced staffing, and capacity limitations, businesses have worked hand-in-hand with the county to get their businesses operating under these new safety guidelines.
Brian Oliver, General Manager of the Rockslide Restaurant & Brewery was quick to sum up the last few weeks as an "adapt or die" situation. Noticing that it wasn't going to be business-as-usual, Brian and his team worked diligently to create ways for customers to retain access to their services. By quickly creating a new online ordering process, offering to-go liquor, and recently working with the City of Grand Junction to expand outdoor dining capacities, the Rockslide has been focused on ways to remain an important part of the vibrant cultural center of our city.
Even with the new safety guidelines, customers remain understanding and supportive. When the Rockslide first reopened, they were greeted by eager customers who were excited to return to one of their favorite downtown spots. "You could tell there was an element of cabin fever, but also an element of returning to a place that holds meaning for them personally."
As they continued to expand operations under the recent Phase 2 guidelines, Brian applauded the great relationship they have always had with Mesa County Public Health as a reason for a fairly easy transition. With extra monitoring of employee health, the requirements of masks for employees, and an increase in already established cleaning procedures, Brian feels they have been able to maximize their ability to operate under the current conditions. That said, the social distancing guideline of 6 feet does continue to limit their ability to increase capacities. Even with the recent jump from 30% to 50% allowed guests, they were only able to add a handful of seats back into the mix as the space could not accommodate the distance requirements.
Brian continues to have a positive outlook for the continued path forward while also cautioning that "normal" is not going to be achieved any time soon. "We truly are thankful for everyone's continued support and look forward to continuing to expand services as the guidelines allow".
Throughout this process, the key to Rockslide's successful reopening was staying informed. "We found the almost daily communications from the Grand Junction Chamber vital in our ability to navigate the often confusing and stressful times of the last few months." said Rockslide owner, Mike Bell. "Being able to keep up to date on state, county, and city regulations around COVID-19 through the Chamber truly showed the value of what the Chamber does to support local business". Bell went on to say that the "personal responses from Diane and her team were above and beyond during a time that connecting with a live person for assistance was extremely difficult. They were there to assist our business in a time we truly needed it." Brian was quick to agree with Bell adding "recent Chamber activities have made us extremely happy as members during a truly difficult time."