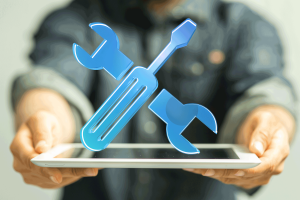 As a business owner, manager, decision maker, your time is at a premium. Taking time to look above the stack of papers and problems to assess where your business is and where you want it to go often falls to the bottom of your "to do" list. Yet, for the good of your business future, it should probably be much higher on the list.
The Chamber makes it much easier and less time consuming for you to focus on what is important with a suite of business planning resources. They include:
SizeUP is a free service that lets you benchmark your business, map your competitors, suppliers and customers, and determine the best place to advertise locally. The website is very easy to use with graphics that help you quickly understand the results. There is a short video demonstrating how to use the site. You must register, but registration is free and is not used for marketing other services.
Business Connect is offered on the third Wednesday of each month from 2:00 to 4:00 PM, when researchers from the Mesa County Library are onsite at the Chamber to assist in developing lists of potential customers contact information. If you are not sure what your potential customers may look like or how best to market to them, Trish Martinez, the Chamber's Membership Manager could also meet with you during that time slot to explore these opportunities.
Resources & Tools for Business Success is a robust section of the Chamber website that offers a host of online business tools including a crowd funding scorecard, new employee kit, key performance measures to use in your business, a business report card, business plan templates, idea management assessment, audit checklist for SBA funding and much more.
To access all of these tools, you can contact Chamber staff directly or go the Chamber website, www.gjchamber.org and click on business services.