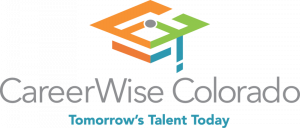 Students and their parents who have an interest in being part of the first Career Wise apprenticeship class are urged to make time to visit with participating employers between the hours of 4:00 PM and 6:00 PM on February 16th at the Mesa County Workforce Center, 512 29 1/2 Road.
CareerWise will give students accepted into the program an opportunity to complete their high school coursework concurrently with a multi-year paid apprenticeship leading to the attainment of industry certification and/or college credit.
For more information on CareerWise go to www.careerwisecolorado.org.
Click here to download full version of the Grand Junction Area Chamber of Commerce February 2017 Newsletter.