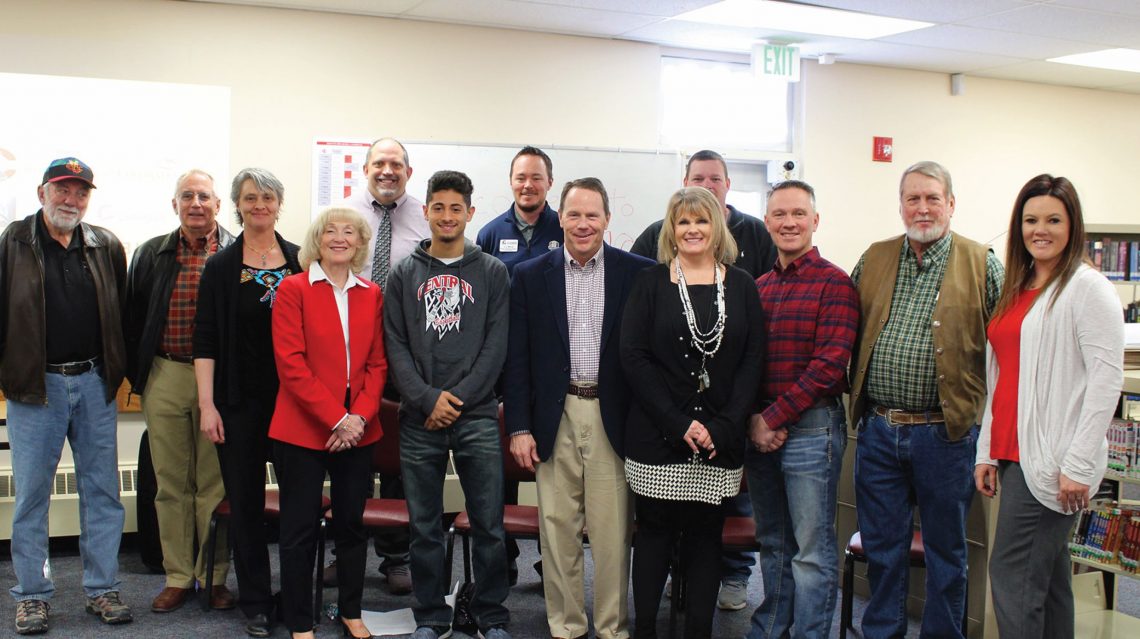 Chamber members have spoken loud and clear that a lack of workforce is their major challenge via numerous surveys.
One of the ways that the Chamber has responded is by convening workforce stakeholders to work collaboratively to address this business issue and avoid duplication of efforts. The Chamber's CareerLink Committee is an umbrella entity that brings together business leaders and workforce development providers each month to collaborate on joint projects, promote opportunities for employers and prospective employees and encourage career exploration by students of all ages.
The Committee monthly reviews the following programs and discusses new opportunities to bring business and education closer together;
•Work Ready Community is an initiative that maps and verifies the skills of our county workforce under the direction of the Mesa County Workforce Center. Employers can view National Career Readiness Certifications of prospective employees as part of a vetting process and the county as a whole can demonstrate the availability of qualified labor for expanding or locating companies. Employers can also request that individuals complete the WorkKeys Assessment at the Workforce Center if they haven't done so and can have individual positions profiled in order to establish knowledge skill levels needed to be proficient at the job. Mesa County was the first county in Colorado to be designated a Work Ready Community.
• KickStart is a program that places unemployed youth ages 18 to 24 that are not enrolled in postsecondary institutions in paid internships with businesses. Businesses do not pay for these interns but are asked to help mentor them and share knowledge about various careers in their companies. Last year over 90 KickStart interns were placed in area businesses with a successful completion rate of over 80%.
• YEA! is a program under the Chamber's umbrella that offers middle and high school students the opportunity to become small business owners through a series of classes taught by business leaders. Students in the program also have business mentors and ultimately receive startup capital to launch their enterprises.
• P-TECH is being led by School District 51 and Western Colorado Community College. By closely aligning curriculum and utilizing concurrent enrollment it is possible for high school students to graduate high school with an associate's degree. Businesses are key to the process, serving as mentors, instructors and potential employers.
• Job Shadows/Internships: The Chamber works closely with School District 51, Western Colorado Community College, Colorado Mesa University and the Mesa County Workforce Center to provide a variety of work-based learning environments for youth. Job shadows and internships are arranged through all of the entities that are partners in this effort and a website outlining opportunities has been created, www.findyourfuture.org