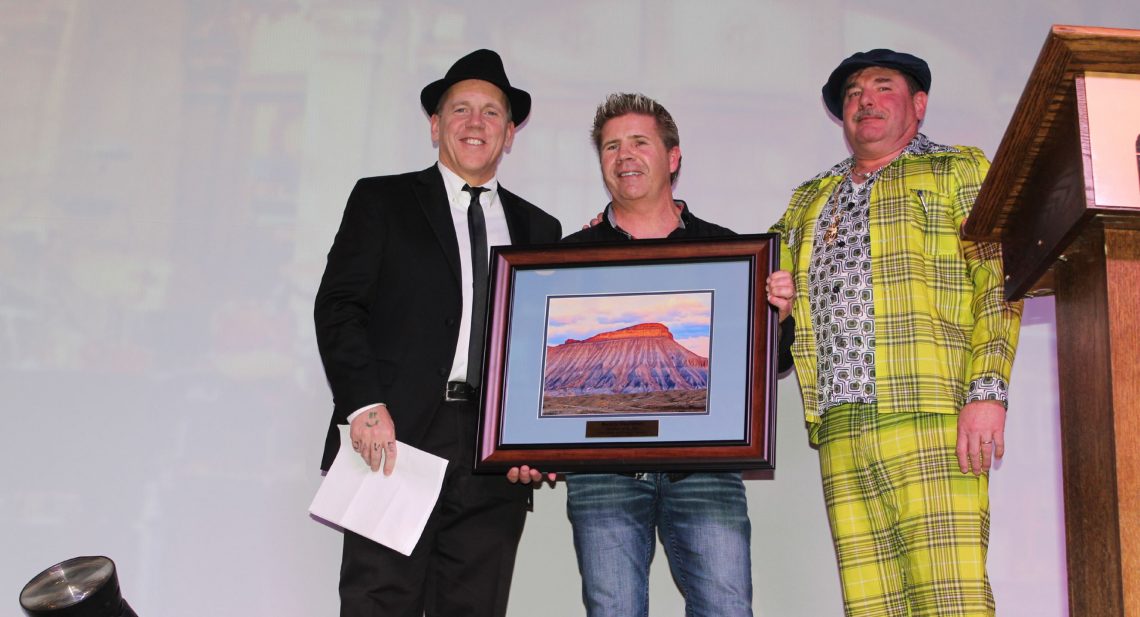 On January 31st, The Grand Junction Area Chamber of Commerce gathered over 700 members, community leaders, and volunteers to celebrate the success our local business community had in 2019. During the event, the Chamber presented awards to the following at the 2020 Annual Banquet in recognition of their work in championing a stronger and healthier community.
Bicycle Outfitters, Business of the Year
Years of apprenticeship and navigating up through management at local bike shops finally led to the birth of Brad Stewart's own retail vision. Bicycle Outfitters was founded in 1992 by Brad after recognizing the need for superior customer service along with offering cutting edge products to fill the unique needs of ou r Grand Valley cyclists. The success of the shop has led to major support of several local organizations such as COPMOBA (Colorado Plateau Mountain Biking Association), Grand Valley Youth Cycling, The CMU Cycling Foundation, Learn the Loops and many donations to local fundraising efforts. Several local pro and amateur cycling athletes ride and compete under the Bicycle Outfitters Racing Team banner through sponsorship support as well.
Tamara Krizman, Young Professional of the Year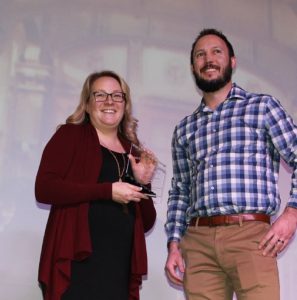 Tamara also sits on various boards across the community and has a passion and desire to see a connected community thriving in every area.
Tamara was born and raised in Grand Junction and graduated from Colorado Mesa University's mass communication program. She has been the Director of Marketing and Business Development for Mesa Mall for over five years. Before her current role at Mesa Mall, Tamara worked in local government for the Mesa County Health Department as
a Communication Specialist, and for the non-profit Mosaic as a Community Outreach Manager. She currently volunteers with Mosaic, the CMU Alumni Association, and the Initiate Conference. She was awarded the CMU Alumni Association President's Award in 2018 for her outstanding commitment to CMU. As one of the youngest CMU Alumni Board Presidents,
Leroy and Patsy Arguello, Lifetime Achievement Award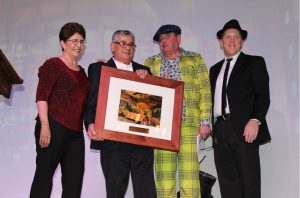 Many may not know all that Leroy and Patsy have done for the community but the board of KAFM Public Radio is well aware of the fact that the station found a permanent home due to this couple's generosity in providing favorable terms and a significant discount to owning the building on Ute that had previously housed their La Mexicana Restaurant. For fifteen years Patsy and Leroy were the force behind La Mexicana Ballet Folklorico which was a professional dance troupe that performed nationally. They worked with students in middle and high school teaching them much more than dance from the value of hard work to education and graduating from high school. While serving as a Community Action volunteer Patsy has helped 300 families obtain homes of their own. Leroy recently became a member of the Veteran Honor Guard. They've invested in Darin Carei's dream of re-opening Graff Dairy and giving kids from the House valuable work experience. They have taught How to Start a Business Classes in Spanish for the Business Incubator and have served as business counselors…and that is just a small sample of the way this remarkable couple has made Grand Junction a better place to live…for decades.
Tom Benton, Citizen of the Year
Tom Benton is well known to most of the business community for the many ways he goes about quietly serving the community. His banking career with Wells Fargo concluded in 2015 but since then he has been inspiring entrepreneurship by heading the CMU Innovation Center. Tom doesn't just sit on boards. His leadership is well recognized and more times than not he has been named the Chairman/President as has been the case with the Grand Junction Regional Airport Authority, Grand Junction Economic Partnership, Mesa County Planning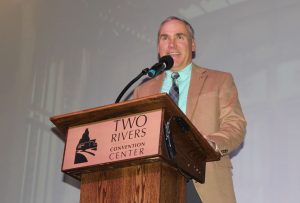 Commission, Grand Valley Power Board of Directors, United Way and the Grand Junction Rotary Club. His years long commitment to the 4-H Livestock Committee as Co-Chairman has built a bridge between area youth and the community that ha
s resulted in annual livestock sales of well over $200,000 each year that benefit 4-Hers.