As small business owners, we are concerned about our employees. It isn't just the fact that these employees are essential to our business success. These are people that work side by side with us building the company, servicing customers and more. Oftentimes we wish we could do more for these special individuals, especially as group health insurance policies has risen along with deductibles and co-pays. Yet the economy has not been good and the margins may not have allowed us to match the benefits we were able to provide a few short years ago.
Will Obamacare be repealed? If so, how will that change the landscape of health care for my employees? Are there more things I could be doing right now…while Washington debates the issue, to help my workforce get and stay healthy?
Health care and how to provide it had been an ongoing topic even prior to the election as members of the Chamber attended networking events and scheduled one-on-one interviews with our Business Retention/Expansion Specialist, CJ Rhyne. In response to those various conversations the Grand Junction Area Chamber is hosting a Health Care Summit, Wednesday, March 8th, 8:00 AM to 2:00 PM at the DoubleTree Hotel. Sponsors of the event include Colorado Canyons Hospital and Medical Center, Community Hospital, Primary Care Partners, St. Mary's Hospital and Regional Medical Center, Monument Health, Crossroads Fitness, AlphaGraphics and Trailhead Clinics.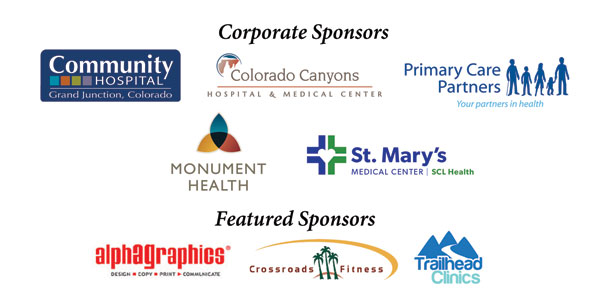 Jeff Lundgren, Chief Health Care and Immigration Lobbyist for the U.S. Chamber of Commerce based in Washington, D.C. and John Gonzales, Director of the South/Southwest Region, U.S. Chamber will keynote the event with a presentation on current discussions inside the beltway within the walls of Congress and the White House.
That presentation will be followed by breakout sessions for small businesses on how to better fit their needs to the products currently available in the marketplace in order to provide insurance. Breakouts will feature employers who are utilizing the various options being discussed.
A luncheon panel presentation will outline the Mesa County Health Department 221 system and how business owners and HR professionals can help employees fully utilize the services that are available in this community through government and non-profits to assist them in managing their health needs.
Throughout the day there will be an opportunity to visit with health care providers and others that can assist small businesses in navigating the health care landscape. We urge Business Owners and Managers along with Human Resource Managers to attend this important event.
Registration is open and available online at www.gjchamber.org.
Click here to download full version of the Grand Junction Area Chamber of Commerce March 2017 Newsletter.