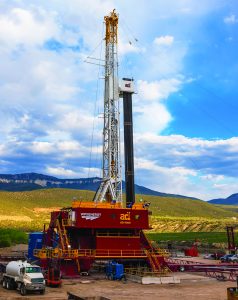 With almost daily national and statewide news about something impacting energy development and usage it is important that business people in our area have factual information about this business resource.  The Chamber offers a luncheon energy briefing each month which provides just such factual information. Mark your calendars and plan to join us for the following presentations:
Wednesday, August 19th
"To Calgary and BEYOND" Presented by Western Colorado Delegation
Location: GJPD 2nd Floor Conference Room
Thursday, September 10th
"Economic Impacts of Energy Development" Presented by State Treasurer Walker Stapleton
Location: Mesa County Workforce Center, 512 29 1/2 Road
Wednesday, October 14th
"Utah Tar Sands Project" (TENTATIVE)
Location: Mesa County Workforce Center, 512 29/2 Road
The events will begin promptly at 12:00 Noon and cost is $15 for GJACC members which includes lunch. Visit the Chamber website, www.gjchamber.org  for further details or to register.
Click here to download full version of the Grand Junction Area Chamber of Commerce August 2015 Newsletter.