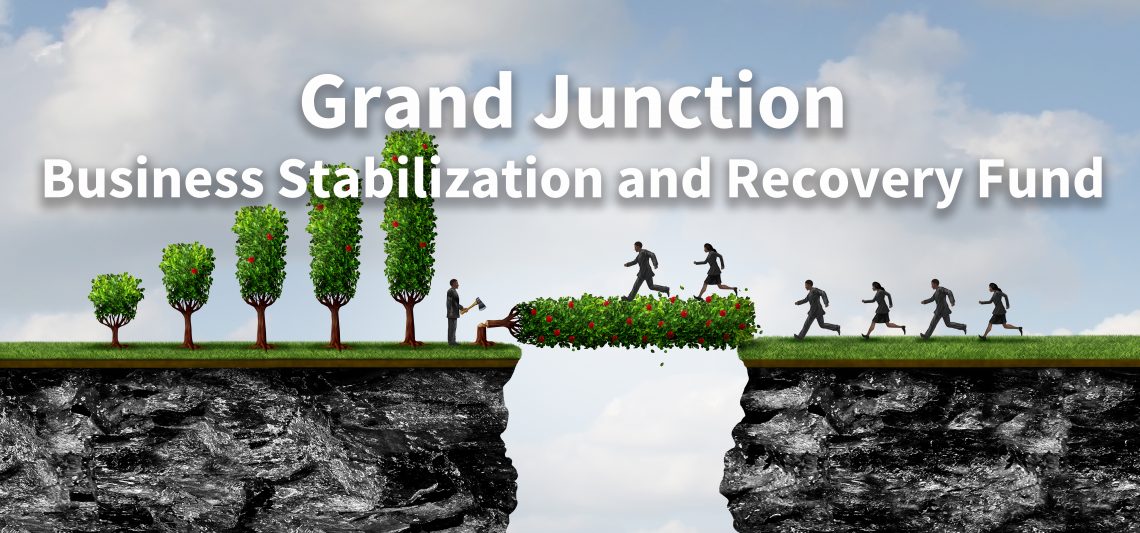 Grand Junction Business Stabilization and Recovery Fund Established by the City of Grand Junction
On May 6, 2020, the City of Grand Junction established the Grand Junction Business Stabilization and Recovery Fund to support businesses impacted by COVID-19. Loans will be equal to the lesser of 50% of two-months of Approved Uses (see below) or $7,500 maximum. The fund will be administered as a revolving loan fund. Loans may be forgivable subject to approval and performance by the borrower on the terms and conditions that follow.
Approved Uses include:
Business rent
Business mortgage
Software license/subscription costs for point of sale systems and/or software critical to the ongoing operation of the business
Business insurance premiums
Eligibility
Business has a physical location in the Grand Junction City limits.

If a business has more than one location, only one location may apply for/receive funding.

Business must demonstrate to reasonable satisfaction that it was compelled to close or substantially limit business operations due to the Executive Orders and Public Health Orders issued because of the COVID-19 pandemic.
Business must have been open as of March 1, 2020, with the business having a physical address in the Grand Junction City limits.
Business has 50 or fewer full-time employees.
Business has local ownership.
Business must be in good standing, including tax, zoning, health department, and other regulatory matters with the City of Grand Junction, Mesa County, and as applicable, the State of Colorado.
Business must submit an operating/survivability plan and financial statements as required by the Business Incubator Center.

An applicant business applying for funds for rent/mortgage payment will be counseled to use the loan funds to negotiate with the landlord or mortgagor for payment reductions and/or surety against eviction for at least 90 days.
Loan Terms
Loans will be zero interest/payments for six months from origin date.
Loans will be 100% forgiven if the borrower submits documentation to the reasonable satisfaction of the Business Incubator Center showing payment of/for Approved Uses.
Demonstration of job retention/creation is not required.
There will be no application or origination fees.
There will be no required principal or interest payments for the first six months of the loan.

If the business fails to meet loan forgiveness criteria, payments will be amortized beginning in month 7 for 18 months of the principal plus interest at the rate of Prime + 4%.

Loans are unsecured but will require unlimited guarantees of any business owner with 20% or more ownership of the business.
An approved loan will be funded within 24 hours of closing.
How to Apply
Funds may not be available for up to 30 days per the City of Grand Junction Ordinance. The Business Loan of Mesa County, a program of the Business Incubator Center, is currently not taking applications.
Visit https://gjincubator.org/gj-business-recovery-fund/ for more details.