Networking is a key benefit for many chamber members and in 2019 there are several ways for members to grow their networks and their relationships.
• Leads Groups are the Chamber's ongoing weekly long-term networking venue. Up to 25 members of non-competing businesses get together for one hour to offer one-minute updates from the businesses and hear an in-depth business presentation from one of the members. The groups meet on Thursday morning, Thursday noon or Friday morning and interested members are invited to attend a meeting with the group they are interested, in prior to applying, to ensure that it is a good fit. For more information, email trisha@gjchamber.org.
• Networking at Noon is a once a month luncheon where you are seated with four to six people you may not know from different industries. You are given a conversation starter and after that you have a relaxed lunch and get to know your fellow Chamber members. Each month every effort is made to place you with a different set of guests so you can expand your network.
• Business After Hours is our once a month after work venue to relax with a beverage, appetizers and conversation with up to 200 fellow Chamber members. The location is a different Chamber business each month so it is also a good way to tour and learn about a new business.
• Member Outreach in late February is an opportunity to meet ten of your fellow Chamber members while delivering the 2019 Chamber membership materials. You get the benefit of ten open doors and we get the benefit of having a volunteer visit our members personally. If you are interested in this limited assignment reach out to Trish.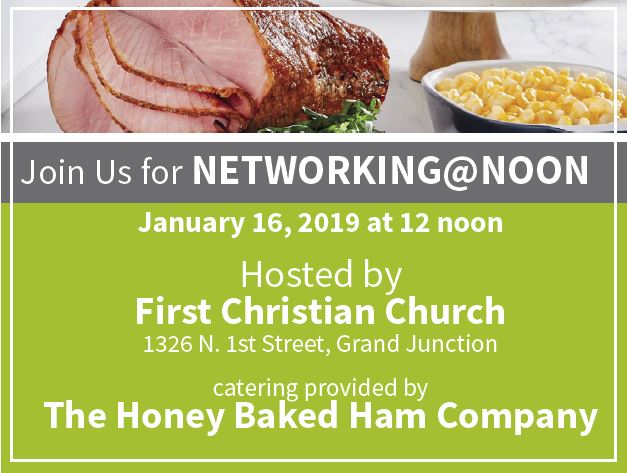 Click here to download the full version of the Grand Junction Area Chamber of Commerce January 2019 Newsletter.