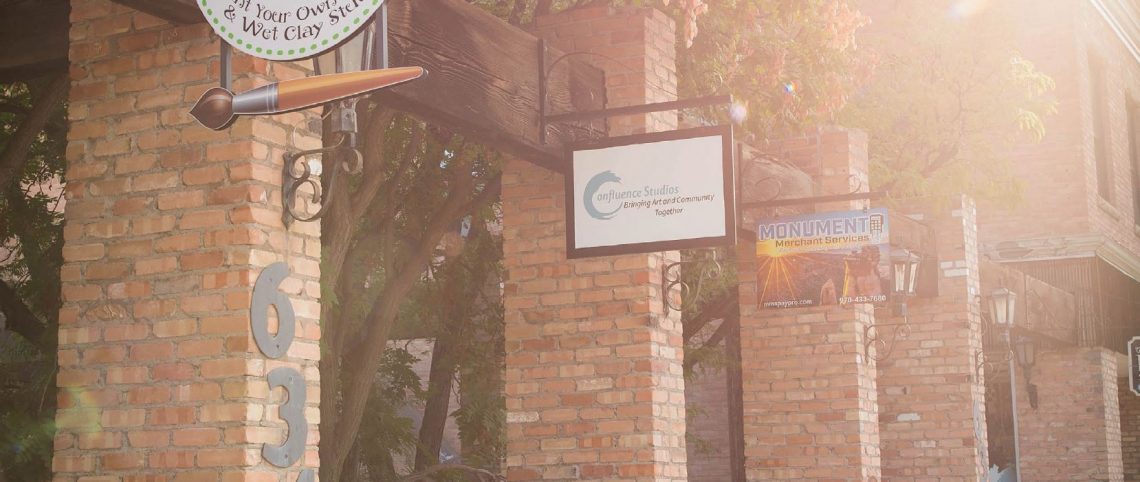 Original article text and information sourced from the Colorado Sun
As businesses attempted to navigate the COVID-19 pandemic last year, the Paycheck Protection Program (PPP)quickly became a lifeline for many Mesa County Businesses.
They join nearly half of the 200,000 PPP loans made to Colorado small businesses that had been forgiven as of July 1. About 55% of Colorado's loan value also had been forgiven. The money provided $15.1 billion to boost the state's economy and helped out 145,000 businesses survive, with about one-third opting for a second loan this year. Nationwide,11.5 million loans were made to 8.5 million businesses. The SBA said about 59% of the $800 billion in total loans had been forgiven as of Aug. 15.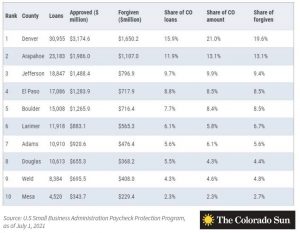 The federal loans were meant to keep workers employed and provided about two months of payroll. But it was the lure of 100% forgiveness that attracted millions of applicants. Small and large businesses flooded the PPP system when it opened in April 2020. The initial $349 billion pool was depleted in two weeks. Congress quickly added billions more within weeks and then this year, gave borrowers a chance for a second loan. The SBA, which managed the program, added new rules to maximize support for the smaller companies.
Just like Colorado's population, most PPPs went to businesses located in the Front Range. But a handful of other counties landed in the top 20 , with the Western Slope's Mesa County rounding out the Top 10.
In Mesa County alone, 4, 520 loans were granted under the PPP totaling over $343 million dollars. So far, over $229 million of those funds have been forgiven. Overall, Mesa County accounted for 2.3% of the PPP loans awarded in Colorado.
Thirteen companies in Colorado applied and were approved for the maximum Paycheck Protection loan of $10 million. One hundred companies asked for $5 million or more. Most appeared to get what they asked for, according to SBA data.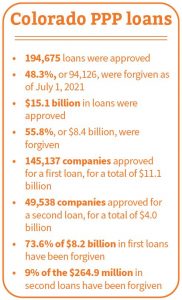 The program capped loans at $10 million and covered up to 500 employees, which the SBA's definition of small business allowed for. In some cases, very large businesses qualified for multiple loans as long as each location had no more than 500 workers. Loan amounts were based on 10 weeks of payroll so depending on staff wages, that could be well into the millions of dollars. Companies just needed to certify that COVID-19 was creating uncertain business conditions.
In addition to these larger loans, the smallest of businesses, sole proprietors with one employee, were given a boast this past February as the maximum loan was changed to take into account net instead of gross income. This changed brought on much needed help for those who were limited in options during the first round of PPP.
As the second round of PPP rolled out, the majority of Colorado borrowers didn't ask for a second loan. Many noted help from other sources and didn't feel like they were in need.
Throughout this process, the majority of PPP loans were handled by larger national banks on the East side of our state while the Western Slope saw most of our loans handled by rural and local banks. Overall, Timberline Bank, Alpine Bank, ANB Bank, and Vectra Bank were among the leading lenders in our area.
The ability to help borrowers through the process, expedite applications, and offer personalized service during this confusing and challenging time proved beneficial for these smaller financial institutions in Mesa County.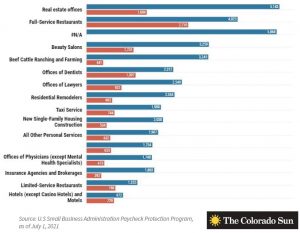 Overall, the funds provided by this program greatly impacted a variety of industries state=wide, allowing them to persevere through the unforeseen circumstances of the last 18 months. Many we have spoken to lament that without these funds, the businesses they work so hard each day to support would have shriveled up and closed their doors.
To read the full article from the Colorado Sun regarding PPP Loans in Colorado, click here.