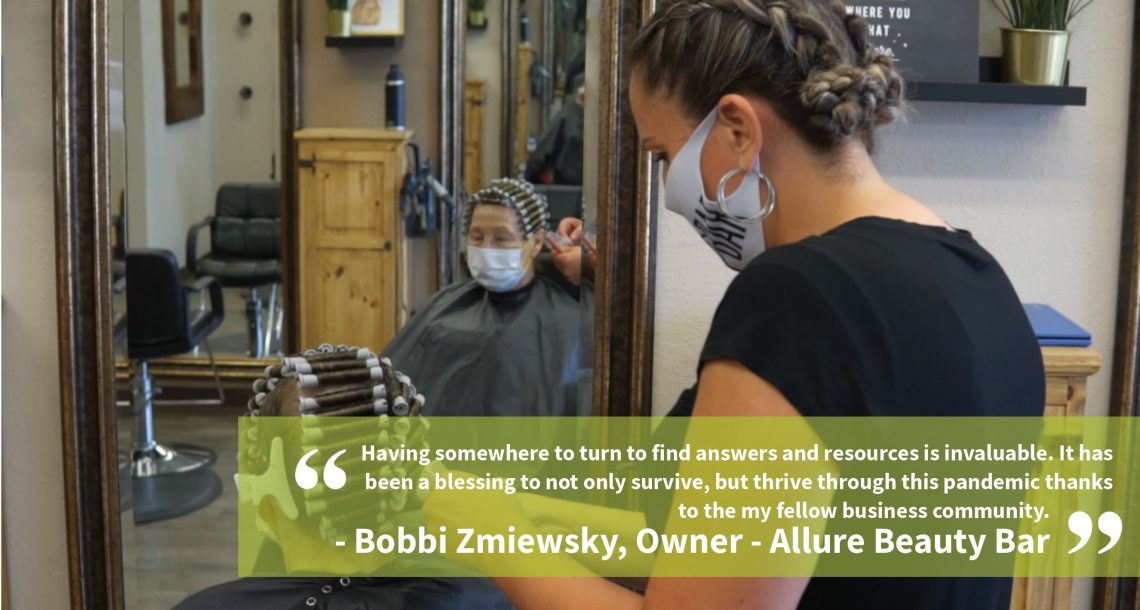 By now, we all know that the year 2020 has gone less than planned. From the pandemic to social issues, business owners have seen operating conditions unlike any in recent memory.
The Grand Junction Chamber's most recent flash poll of small businesses completed in late August indicated that the top three fears of area business owners are; a continued depression/recession, another wave the virus shutting down businesses and more government mandated fees as a result of COVID (i.e. Family Medical Leave).
In that same poll, many indicated that they were not applying for financial assistance. Shown below are the results in descending order of importance of why they are hesitant:
1. I would only apply for funding if it was fully forgivable and it was essential to save my business (4.6)
2. There are others much worse off than I am so would rather they get it (4.2)
3. I don't need outside help (3.8)
4. I won't apply for a loan because of the uncertainty of the pandemic and whether I would have resources to pay it back in the future (3.5)
5. I don't want to deal with a bunch of red tape unless it becomes absolutely necessary to save my business (3.4)
6. I don't even know what is out there right now so I can access it (2.5)
With no end in sight, businesses need to work toward recovery with the recognition that this may be a marathon and not a sprint. The good news is that there are still plenty of resources that business can and should take advantage of as we move forward. Most business owners think first about cash and how to get it in times of crisis but the most effective starting point is focusing on the business itself and asking key questions about how to be more efficient, how to grasp opportunities in the new environment and plan for the future. The Business Recovery Initiative powered by the Grand Junction SBDC, is ready to help businesses recover during challenging times by providing no-cost business training, workshops, and individualized consulting. The SBDC is located at the Business Incubator Center and a list of their services and online training modules can be found at https://grandjunctionsbdc.org/recovery/ The Grand Junction Area Chamber also hosts an updated resource page and recordings of the 20 webinars that have been offered this year on its website, www.gjchamber.org
In terms of funding sources, the State of Colorado Energize Colorado Gap Fund recently closed the first application cycle for small businesses and sole proprietors with less than 25 employees. They will begin accepting applications for the second round on October 5th if there is still money available. 95 businesses in Mesa County applied for funding in the initial phase and over 4,000 small businesses applied statewide.
Locally the City of Grand Junction Business Stabilization and Recovery Fund which features forgivable loans still has funding available and businesses within the city limits that are interested can contact the Business Incubator Center for more information.
Complying with Mesa County Public Health Orders is important in terms of keeping employees and customers safe as well as ensuring that legal exposure is kept to a minimum. The Mesa County Health Department offers up to date information and resources on their website, https://health.mesacounty.us/covid19/. They also partner with the Grand Junction Chamber to help businesses receive a five-star rating which can be used to market the safety of shopping locally.
Finally, the Grand Junction Chamber staff is a resource as well. Usually, a quick call or email to one of them is all it takes to get connected to the information or resource needed. This is the time to take advantage of all the resources at your fingertips to speed up recovery for your business. We all have a vested interest in helping our small businesses recover and recover quickly. For when your business recovers, our community recovers as well.