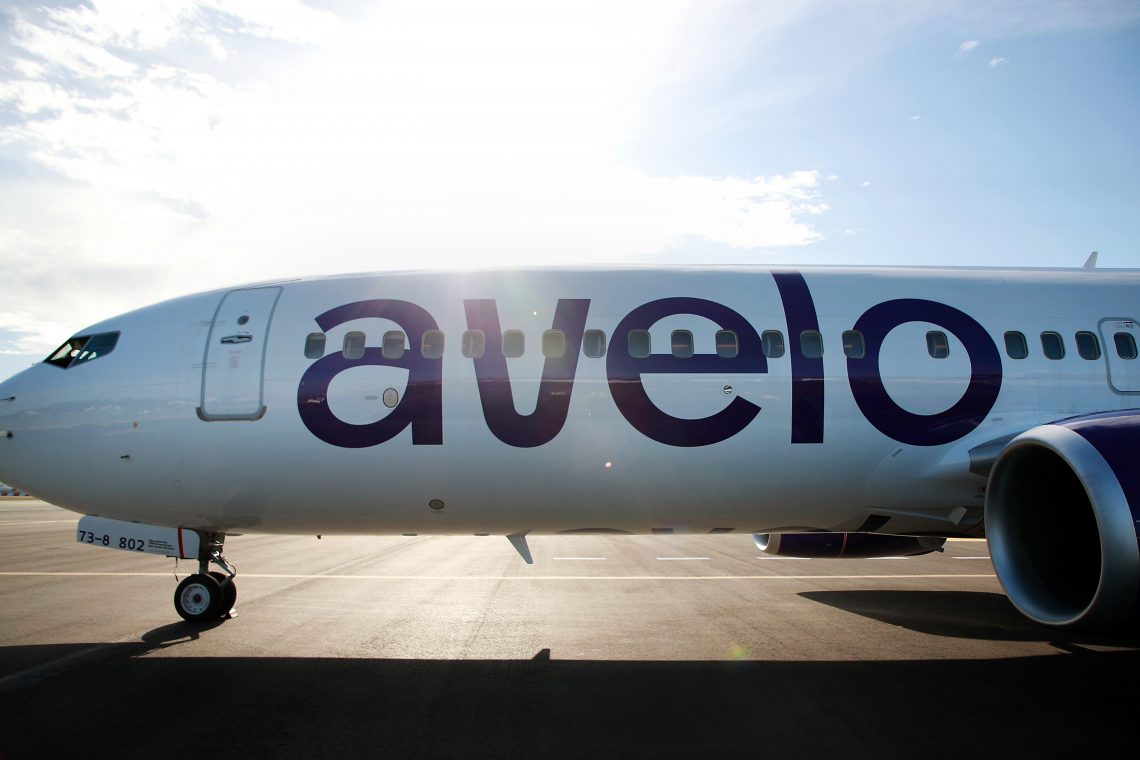 By Andrew Levy, Chairman and CEO of Avelo Airlines
Grand Junction is the jumping off point for the heart of Colorado's scenic West and all that this region has to offer. We also know that the region's residents want a fast, easy and affordable way to get to Southern California and its sun-soaked beaches and outdoor activities.
So, making Grand Junction Regional Airport (GJT) one of Avelo Airlines' inaugural destinations when we launched in April was an obvious choice.
At Avelo, we have a simple purpose — to Inspire Travel. People are ready to reconnect with family and friends and explore new places. As America's first new airline in nearly 15 years, we set out to create a different and better kind of airline devoted to an affordable, convenient and caring travel experience. After years of steadily shrinking consumer choice, the American flying public wants and deserves more options and lower fares. Avelo offers both — along with a refreshingly smooth and convenient experience.
Speaking of refreshing experiences, we take you to LA's best airport — Hollywood Burbank Airport (BUR). The airport is just a short drive from LA's world-famous beaches, shopping, entertainment and dining — including Beverly Hills, Hollywood, Santa Monica and Universal Studios.
And whether you are arriving or departing BUR, locals know it is LA's most convenient airport. With seamless curbside pickup and drop-off, smaller crowds, shorter walking distances from curb to gate, unrivaled speed for plane-to-carousel bag delivery, and faster TSA security lines, it's not surprising that Fodor's named BUR 2019 Airport of the Year. BUR is the stress-free way to kick off your LA retreat.
We're equally excited about the opportunity to bring more people from Los Angeles to Western Colorado. GJT is the gateway to Western Colorado and its abundance of exhilarating outdoor recreation. From Grand Junction to Telluride — there is no shortage of options for Southern Californians seeking a change of scene and pace.
The cornerstone of our airline is everyday low fares. Offering lower fares means our Customers spend less and can travel more. And whether our Customers are traveling to or from GJT, they will fly on our 189-seat Boeing 737-800 aircraft. This Next Generation jetliner is one of the most fuel-efficient commercial aircraft in the world – providing a large, comfortable cabin with more room, more seats and more seating options than the regional aircraft flown by other airlines serving GJT. And for Customers looking for some extra space, Avelo aircraft feature 60 seats with up to 9 inches of extra legroom starting at $16.
To demonstrate our commitment to Grand Junction and the Western Colorado community, Avelo is celebrating the resilient Class of 2021 and the return to travel this summer by gifting 42 round trip tickets to recent graduates residing in the region.
In all, 21 Class of 2021 grads from Western Colorado will win two round trip tickets as part of the Avelo Grads-on-the-Go sweepstakes. Anyone 18 or older residing within 150 miles of GJT graduating in 2021 from high school, college, university or technical / trade school is eligible to win. Graduates can enter and learn more about the Grads-on-the-Go Sweepstakes at aveloair.com/grads.
Avelo is very excited to be serving your community. In doing so, we're making it easier for more visitors to enjoy the region and providing more choice, convenience and low fares for local residents considering a refreshing retreat to Los Angeles.