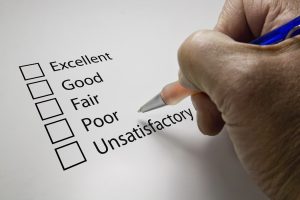 As of press time, there were 226 responses on the Chamber's annual survey. They represent a return rate of 15% and Chamber leadership was hoping for more prior to close of the survey. Here are some of the summary information received to date:
The economy weighs heavily on the minds of our members and the overall state of the economy is listed as the number one issue affecting local businesses (57%) followed by the costs of insurance (14%).
Why businesses belong include helping promote economic growth (63%), to network with other businesses (52%) and to market their business (46%). Respondents were allowed to select multiple answers.
Committees listed that were most beneficial for members included Governmental Affairs (48%) Energy and Economic Development (47%) and Workforce Development (35%). Again, respondents were allowed to select multiple answers.
In terms of future priorities for the Chamber, the overwhelming majority selected Business Retention and Expansion efforts (64%) followed by Being the Voice of Business with Government (39%) and Workforce Development (18%).
Businesses were also asked to weigh in on the economy. 54% believe that the economy has stayed  the same over the last six months and 33% believe it has gotten worse. Only 13% believe it has gotten better.
Looking ahead to 2017 the largest percentage (42%) believe it will be similar to this year and 36% believe it will be substantially or somewhat more prosperous than 2016. To view the survey results, click here.
Click here to download full version of the Grand Junction Area Chamber of Commerce November 2016 Newsletter.