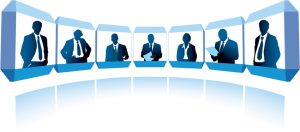 Two of the five seats on the Mesa County Valley School District 51 Board are up for election this fall with six individuals vying for them. See the Chamber's Voter's Guide for more information about these individuals, but also make plans to attend the Chamber's Candidate Forum on Thursday, October 8th, 4:00 PM in the Chamber's Lower Level Conference Room. The School Board sets the direction of K-12 education for the entire area and that direction will have an impact on your ability to find qualified labor for your businesses in the future.
The forum will offer you an opportunity to meet the candidates, find out where they stand on education issues related to business and ask your own questions of the candidates.
RSVPs are not necessary but would be appreciated for planning purposes and can be made by contacting Sherri Davis at sherri@gjchamber.org or 970-263-2917.
Click here to download full version of the Grand Junction Area Chamber of Commerce October 2015 Newsletter.