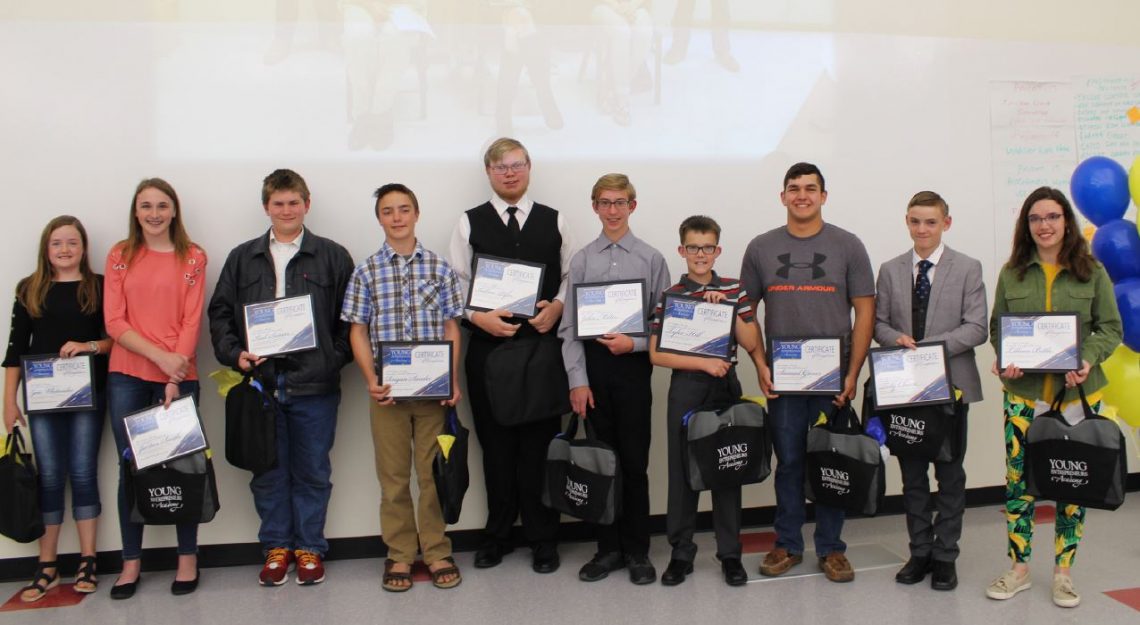 Close to 60 businesses or social enterprises have been launched with your help in the past six years through your support of YEA!
The Young Entrepreneurs Academy, (YEA!) takes students in grades six through twelve through the process of starting and running real businesses over the course of a full academic year. Students work in close cooperation with local leaders of industry, community members, and educators to develop ideas and objectives, write business plans, pitch potential investors, obtain funding, register with governmental agencies, develop their brand identity and much more!
By the end of the class, students own and operate fully functioning businesses that can be carried on after graduation. Students learn to make a job–not just take a job! YEA!'s direct mission is to help students embrace their passion, energy, creativity and talents, launch a venture, and view entrepreneurship as synonymous with success and freedom.
The Chamber has several sponsorship levels available for businesses that may be interested in supporting this important program.
The levels include:
• Presenting Sponsor $5,000 (limit 2)
• Premier Sponsor $2,500 (limit 4)
• Scholarship Sponsor $1,500 (limit 6)
• Investor Sponsor $1,000(limit 12)
We are also seeking students that may wish to apply for the next class and you can download an application by clicking here and forwarding it to any budding entrepreneurs you may know. For more information on how you can change a student's life by being a sponsor or encouraging students to apply contact YEA! Program Manager, Darcy Weir at 970-263-2916, or darcy@gjchamber.org.
Click here to download the full version of the Grand Junction Area Chamber of Commerce June 2019 Newsletter.