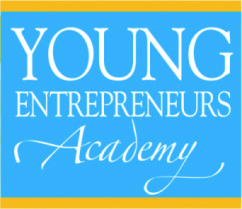 The 2016 Young Entrepreneurs Academy participants have been chosen. These students start their transformation from students to CEOs of their own companies on October 13th with the first class. This program would not be possible without the support of sponsors: Alpine Bank, Bank of Colorado, CAPCO, City of Grand Junction, Community Banks of Colorado, Home Loan Insurance, Mesa County Business Education Foundation, Mesa County Valley School District 51, Mesa County Workforce Center, OBJ Group, StarTek, US Bank and Western Colorado Community College.
Volunteers are also key to its success and we want to acknowledge in particular our instructors, Skip Hudson, Heather Lambeth and Christian Herrera. If you would like to volunteer, contact Terri at the Chamber (terri@gjchamber.org or 970-263-2916).
Students selected are:
Nathaniel Doty – Central HS
Robert Doxtader – Central HS
Kaitlyn Fairbanks – East MS
Simon Feddersen – Redlands MS
Allexus Halladay – Bookcliff MS
Brayden Kelley – Redlands MS
Atiera Kennick – Central HS
Zach Neil – Redlands MS
Ashleigh Orton – East MS
Natasha Sanchez – East MS
Annika Sisac – Redlands MS
Trenton Stone – Fruita
Monument HS
Jose Tarin – Central HS
Joe Williams – Redlands MS
Malachi Yeager – Central HS
Click here to download full version of the Grand Junction Area Chamber of Commerce October 2015 Newsletter.