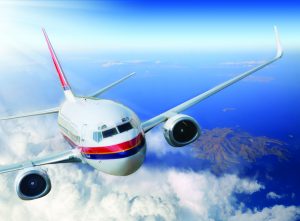 In spite of the disappointing news that the community did not receive an air service grant from the U.S. Department of Transportation, efforts are continuing to secure daily direct service from Grand Junction Regional Airport to a west coast hub, most likely LAX. A community task force pulled together by the Chamber and the Grand Junction Economic Partnership will stay in place and work on making a business case for this expansion in service. They will also look at alternatives to the proposed revenue guarantee and outside sources of matching funds.
Anyone interested in helping with this project is welcome to join the task force. Contact Diane (diane@gjchamber.org or 970-263-2915) for more information or to be added to the meeting notice list.
Click here to download full version of the Grand Junction Area Chamber of Commerce October 2015 Newsletter.