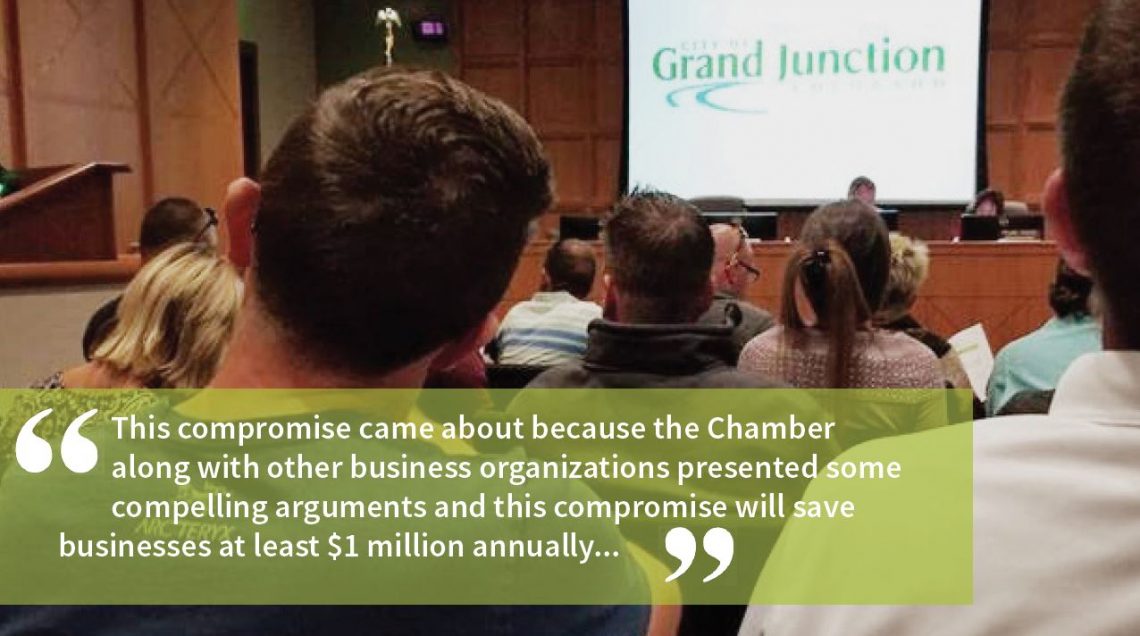 The Chamber led a coalition of four business organizations that pleaded with the Grand Junction City Council not to raise development fees and implement new fees to an extent that could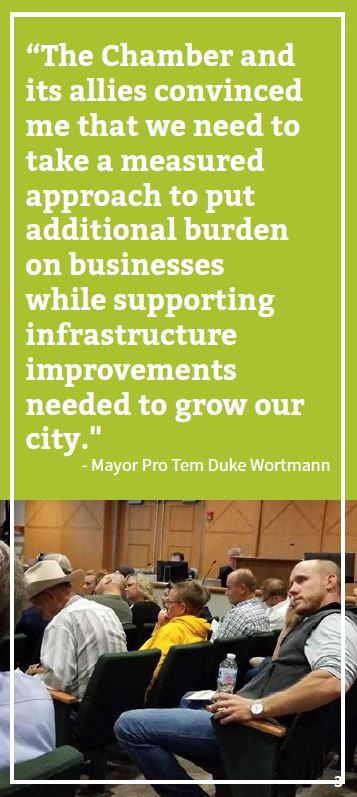 hamper economic development and growth last month. Members of the Grand Junction Area Realtor Association, Housing and Building Association of Western Colorado, Western Colorado
Contractors, and the Western Colorado Latino Chamber of Commerce joined Grand Junction Chamber members to fill the city auditorium to standing room only on October 16th. Over 30 business representatives provided comments during the public hearing portion of the meeting as to how the proposed fees and other regulatory items listed in the 32-page ordinance could hamper development.
The coalition did support an increase in the traffic capacity payment (TCP) fee and the parks fee but not to the extent proposed by city staff. Additionally, the group lobbied against the implementation of new impact fees for fire, police, and facilities.
At the end of the four-hour meeting, the TCP fees and Park fees were limited to 75% of the city's proposal with a four-year implementation schedule and no police or fire fees will be implemented until 2022.
"The Chamber and its allies convinced me that we need to take a measured approach to put additional burden on businesses while supporting infrastructure improvements needed to grow our city. This compromise came about because the Chamber along with other business organizations presented some compelling arguments and this compromise will save businesses at least $1 million annually once the fees are fully implemented while still putting more money into addressing our growing needs for street and park improvements," noted Mayor Pro Tem Duke Wortmann.
The Chamber would like to publicly thank Mayor Rick Taggart, along with City Council Members Duke Wortmann, Phyllis Norris, Kraig Andrews, and Phil Pe'a for their recent actions on this important issue.
Click here to download the full version of the Grand Junction Area Chamber of Commerce November 2019 Newsletter.