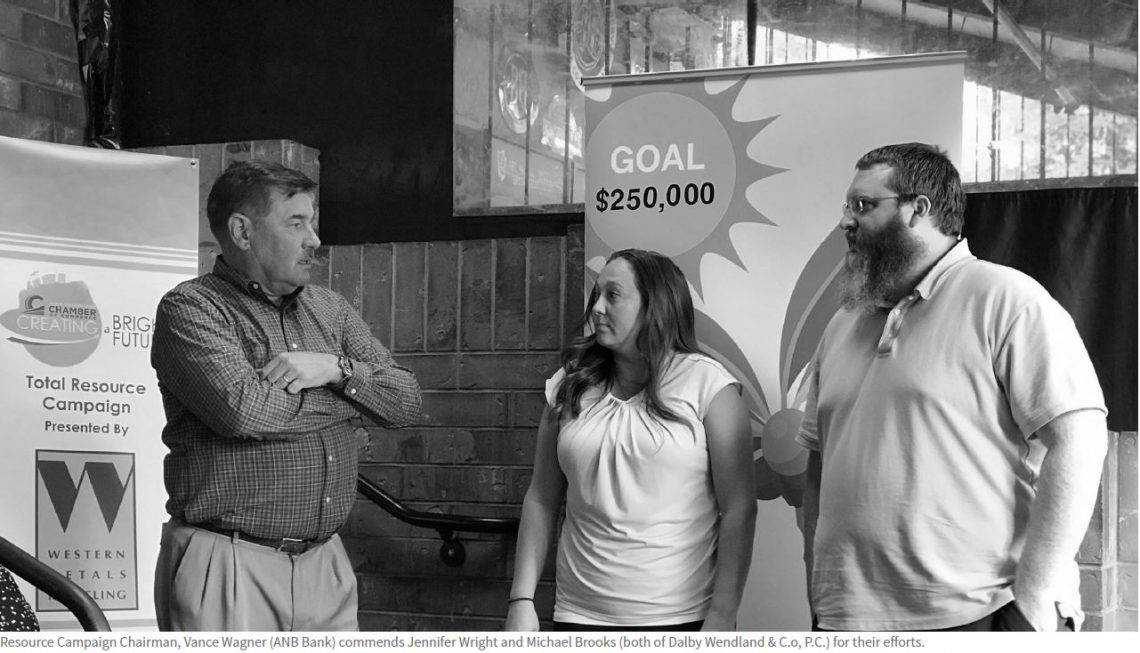 Football season is here (although apparently, no one told the Broncos or my Dolphins—ouch). And, while there is a lot going on with the Chamber that I could focus on this month, I'd like to hit the pause button on that and get back to some fundamentals while using the football analogy. To play the game, you need resources, team players, coaches and fans willing to believe…
Resource development in a smart way is another name for our total resource campaign which is going on right now through mid-November. We are finding ways to partner with members to secure sponsorships for programs and top of mind awareness for the businesses that participate. Let us know if you'd like to learn more about what might be available to move your business to a new level.
Team players at the Chamber include our Board of Directors, Staff, and Committee members. We are welcoming several new board members this fall and our committee work is underway from Governmental Affairs drafting policy guidelines to CareerLink running drills that lead to a more skilled workforce. Walk-ons are always welcome to assist us with committee work and any staff member can discuss the options with you. Any team, in order to improve, needs direction and coaching. That is why later this month we are asking you, as our coaches, to participate in a survey to give direction to your offensive line (i.e. your board) in terms of the plays you'd like to see us execute that can make a difference in your business in 2020.
Finally, it comes down to fans. Fans are the reason the game gets played in the first place. Providing value in the form of advocacy on issues like development fees, health care costs and workforce is a major core competency of this Chamber. Fighting for the business voice to be heard and providing one on one support to existing businesses wanting to grow is on page one of our playbook. Also, in that playbook are a series of plays to spur economic growth. There are also rushing options for networking and assisting our members in growing their customer base. It's a pretty complex system with a lot of moving parts but at the end of the day, they all advance the ball for the business community and the community at large. I'm proud to be part of it. Go TEAM!!!
Click here to download the full version of the Grand Junction Area Chamber of Commerce October 2019 Newsletter.