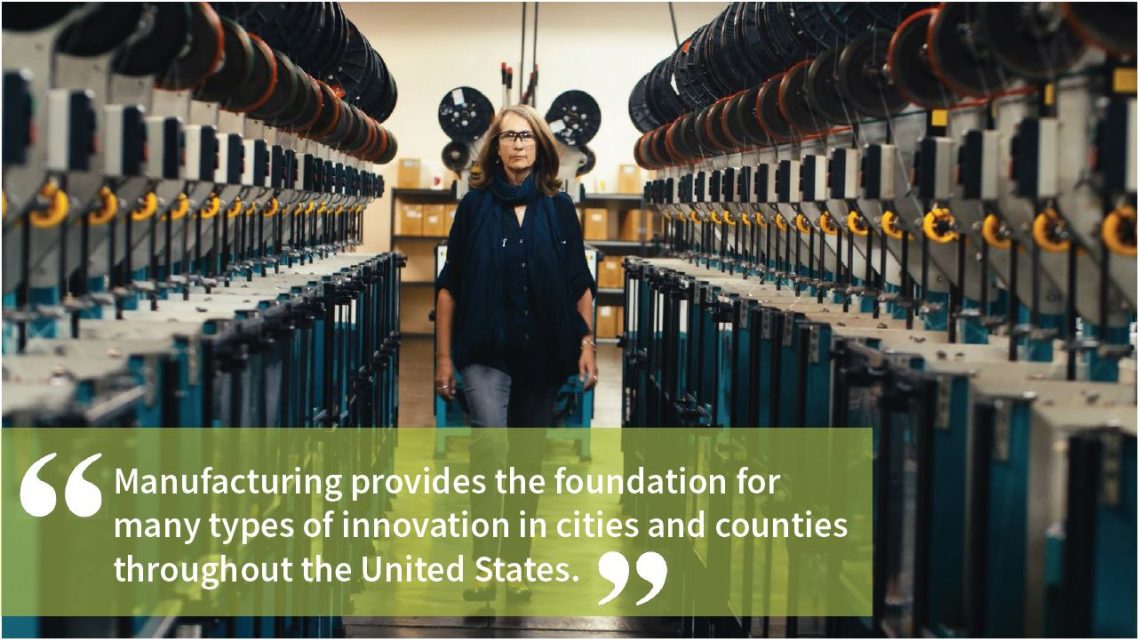 Manufacturing, the often invisible pillar of our community. A great number of citizens have no general knowledge of the types of industries within their respective communities. They know how many hospitals are in the city limits and can rattle off a few names of the middle schools close to them, but how many core, stable, innovative, thriving companies do they know operate in the same areas?
According to the National Association of Manufacturers, every dollar spent in manufacturing generates nearly $1.90 in economic activity and is the largest manufacturing sector in the world producing 18.2 percent of the world's goods. This sector also greatly supports many other sectors involved in the whole of the economy. It leverages the engineering field, the financial services sector, and even into the legal arena. These types of businesses would be far less busy and less successful without manufacturers. Where else would we get the products that are utilized in the oil and gas, mining and warehousing industries? Nowhere but manufacturing!
Manufacturing provides the foundation for many types of innovation in cities and counties throughout the United States. It is this essential innovation which provides strength, security and economic health to our nation. Right here in Mesa County we have many companies adding to our economic strength and security. We have larger scale companies and piece-work type companies. We have million-dollar investments in land and capital and we have companies investing all excess revenues available to add one more machine. Each of these businesses is vital in the economy of the Western Slope and the State of Colorado.
Grand Junction maintains one of the very best department of defense contractors you will find, we house a company that builds the worlds largest aquariums and water exhibits, and we have a business making bird toys with customers on every continent in the world. Companies here make art out of metal, iron and aluminum, they do oil and gas pipeline projects, manufacture elevators, ziplines, tear-drop trailers and the very important parts of a high-performance bicycle (….pedals, spokes and wheels). We also can't forget the companies that manufacture for NASA and our armed forces.
So, as you can see, manufacturing is one of the largest backbones of our economy here in Mesa County and the sector is actually bucking current national trends. Headlight Data reports Mesa County's first quarter manufacturing sector growth at 2.2% and an added 67 jobs. Why are our numbers gradually rising each quarter for the past couple of years you ask? It has everything to do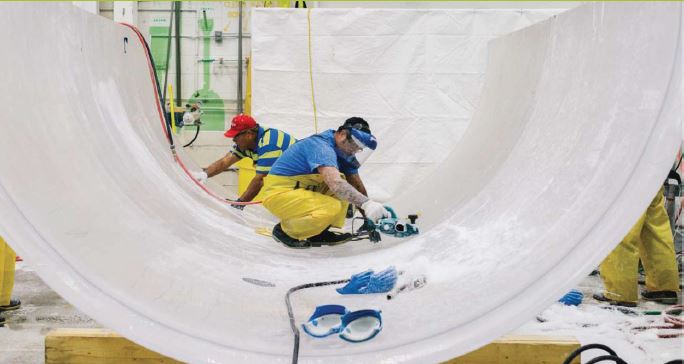 with the quality of our companies and their leadership.
They are growing because:
They invest in their workforce and strive to "skill up" for their future needs.
They work together to address common issues and do business with each other.
They look to the future and are innovating and creating new products and new opportunities.
They reach out to the Economic Development Partners and specifically the Chamber for assistance in overcoming barriers to economic growth and prosperity.
The Chamber is proud to be a business partner of these incredible manufacturing companies that continue to create jobs and strengthen our economy.
Click here to download the full version of the Grand Junction Area Chamber of Commerce October 2019 Newsletter.