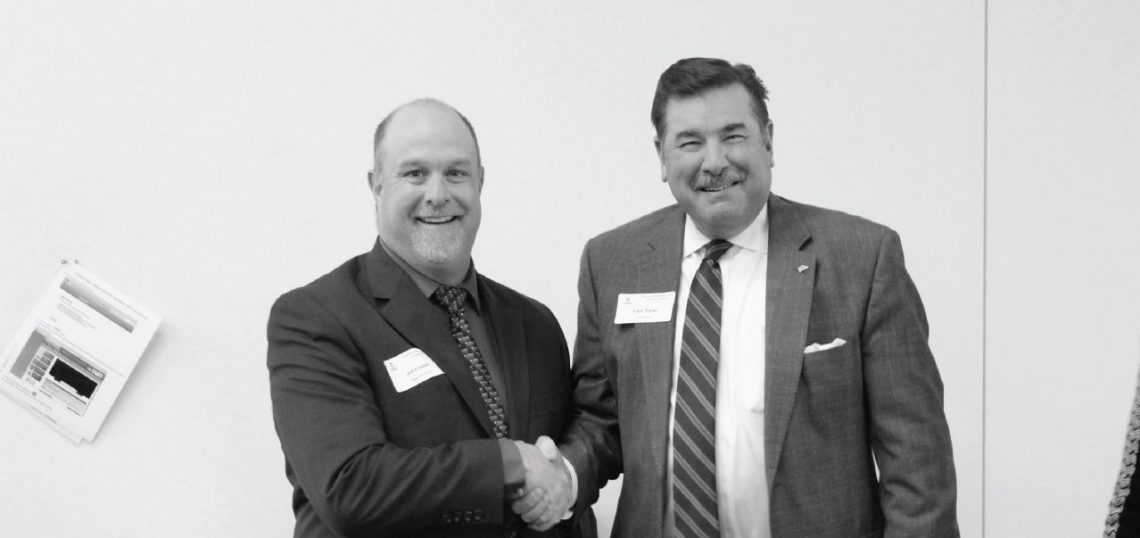 I cannot tell you how honored I am to be the Chairman of the Chamber in 2020. We have a great organization with great members, a great board, a great staff…and a great plan for how to promote economic growth and be the voice for business this year!
Based on research by the Western Association of Chamber of Commerce Executives the board spent a lot of time at our recent planning session focusing on what makes a truly effective Chamber of Commerce, one that is true to its mission, its members and its community. In essence, it boils down to three "C"s. Great Chambers are Catalysts for Economic/Business Growth, Conveners of Leaders and Influencers, and Champions for a Strong and Healthy Community. I think we are already a 3 "C" Chamber when I look at our plans for the upcoming year and our accomplishments over the past several years. We just have not framed it quite as clearly before in those terms. That is about to change. 2020 will see the rollout of a massive new communication plan for our members and our community demonstrating how we are truly catalysts, conveners, and champions in the Grand Junction Area.
In our 2020 business plan, summarized elsewhere in this newsletter, you will find clear examples of this new way of expressing what we do on your behalf. For instance, this month we are convening leaders and influencers from our business community to engage with state lawmakers and cabinet-level officials on a variety of issues that could drive up business costs such as new overtime rules proposed by the Colorado Department of Labor and Employment and the anticipation of a new bill in the legislature to implement mandated paid family medical leave.
Exploring ways employers can engage through a new employer-led task force with providers and other stakeholders in the community to drive down healthcare costs that lead to unsustainable health insurance premiums is an example of being a champion for a stronger healthier community. And with 100 company visits clearly defined as an action item, we will work to be an even more effective catalyst for business growth as we deliver more resources and technical assistance in 2020 than we ever have before.
2020 is going to be awesome and I invite you to be part of it…starting with our Chamber Annual Banquet on January 31st. It will be Friday Night Live and I expect to see a lot of cameo appearances by some of my favorite characters from SNL as we come together to celebrate 2019 and look ahead to 2020. So…Church Lady, I will be on the lookout for you…and Hans and Franz, hoping you are there to "pump us up!" See you all soon!
Click here to download the full version of the Grand Junction Area Chamber of Commerce January 2020 Newsletter.