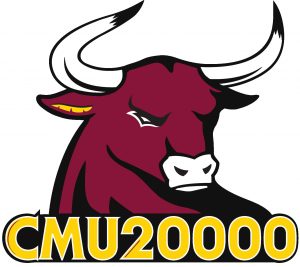 After hearing from the business community multiple ideas of how we can work together to reach a college enrollment of 15,000 students and a community support base of 5,000 people, leadership at the Chamber and Colorado Mesa University have formed the following committees and established initial priorities. They are:
STUDENT RECRUITMENT
John Marshall (CMU) and Ryan Ellington (GJ Chamber Board), Co-Chairs
Further strengthen CMU & WCCC as first choice options for District 51 high school graduates
Develop community support for existing recruitment efforts in areas like Colorado's Front Range, Out-of-State and International locations
Leverage assets like GJ Regional Airport direct flights to enhance recruiting opportunities.
COMMUNITY VISIBILITY
Kim Williams (CMU) and Stacey Stewart (GJ Chamber Board), Co-Chairs
Develop strong marketing materials and communication plan for CMU20000
Partner with organizations like CMU Alumni Association, Downtown Development Authority, Horizon Drive Business Improvement District – and others – to develop support and engagement opportunities (events, window stickers, signage, etc.)
Support initiatives from the other three committees with design work, social media engagement and media (paid and earned).
COMMUNITY ENGAGEMENT
Liz Meyer (CMU), Susan Alvillar (GJ Chamber Board), Co-Chairs
Develop innovative scholarship ideas to support the Career and College Advisor Initiative currently underway between CMU and School District 51
Develop a strong, non-bureaucratic partnership between the Chamber and CMU to connect businesses with internship opportunities across academic departments
Enhance marketing and awareness of CMU events (athletic, performing arts, student showcase, etc.) to improve community engagement and get more community members on campus.
GOVERNMENT ENGAGEMENT
Derek Wagner (CMU) and David Ludlam (GJ Chamber Appointee), Co-Chairs
Support the North Avenue Owners' Association project to rename North Avenue University Boulevard. Explore other street name opportunities to enhance awareness about Grand Junction being home to CMU
Support local government initiatives to enhance community entrance signage
Engage Chamber and community stakeholders to participate in Colorado Commission on Higher Education's annual retreat August 8-9 in Grand Junction and explore opportunities to engage key legislators prior to next legislative session in January of 2018.
How can YOU become a champion of the CMU20000 effort? 
Reach out to the Chamber and let us know which one of these areas, or projects, piques your interest (and we hope they do!). Contact the Chamber by emailing info@gjchamber.org or calling 970-242-3214 and we will make sure you're included in communications about committee meetings and project updates.
Share your additional ideas in one of these areas listed above by emailing us at info@gjchamber.org and we'll make sure to add them to our ongoing lists for discussion and action.
Continue to encourage your friends, co-workers and associates to become one of our 5,000 CMU supporters by registering at www.cmu20000.com.
Thank you all for your strong support and for being a part of CMU20000.  We have a great opportunity to make a huge difference and we're all excited to see where this goes!
Click here to download full version of the Grand Junction Area Chamber of Commerce July 2017 Newsletter.