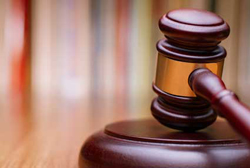 As of the deadline for the print of this newsletter, there was still no verdict in the trial challenging the Grand Valley Drainage District fees and the harm it inflicts on businesses.  The Chamber and Mesa County sued the Grand Valley Drainage District over the charges, which both entities believe are an attempt to circumvent TABOR and the need for voter approval of tax increases.  Judge Timbreza heard four days of testimony on the matter in early June, during a bench trial, and has yet to rule on the matter.
Many businesses, churches and non-profits are facing hundreds and thousands of dollars in charges annually on individual parcels if the fee is allowed to stand, which will negatively impact our ability to create jobs and generate economic activity.  That prompted this unusual action by our organization to litigate the matter.  Managing stormwater is an important issue for all of us.  However, in our view, the issue needs to be addressed on a valley wide basis by engaging other stakeholders and those affected to craft a solution.  We will send a special email to members once a verdict has been rendered along with our initial response.
Click here to download full version of the Grand Junction Area Chamber of Commerce July 2017 Newsletter.