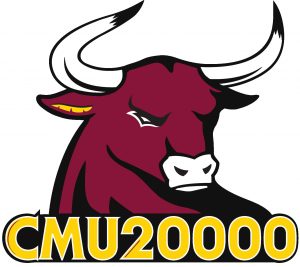 From April 1st to June 30th the Chamber was heavily engaged in helping create a stronger economy and being the voice of local business. Activities ranged from workforce development to business advocacy to aligning economic development efforts around an existing economic powerhouse that is also integral to workforce development. Highlights of the past three months include:
Convening and Engaging Business and Education Leaders in a movement to increase enrollment at CMU by 5,000 and increase community engagement to 5,000 supporters named CMU20000. Ideas were generated, committees were formed and the work is underway on this long-term initiative.
Fulfilling its role as the voice of business, the Chamber took positions on 36 bills introduced in the Colorado General Assembly and had a success rate of 64% in getting business favorable legislation passed and job killing measures killed. The Chamber also provided information on candidates for City Council and supported two ballot measures, one for transportation funding and one for an events center.
Stimulating economic growth by engaging in 25 business retention/expansion visits and providing individual technical assistance to 10 of those companies. At the same time the organization spearheaded Economic Development Week activities that helped make companies aware of the many partner organizations that can help them grow.
Graduating eight company Owner/CEOs from the fourth Young Entrepreneurs Academy for middle and high school students. Additionally, the Chamber assisted in placing 13 high school students in multi-year apprenticeship positions with local companies through CareerWise and taught 15 high school students work ready skills through the Hire Me First program.
Hosting the first ever Health Care Summit with over 100 attendees and providing additional information sessions for businesses including two Sunrise Seminars and an Energy Briefing.
Spearheading an effort to engage local businesses in supporting the Junior College World Series by offering spirit kits and to recognize their unique contributions to the economy through a celebration of Small Business Week.
Click here to download full version of the Grand Junction Area Chamber of Commerce July 2017 Newsletter.