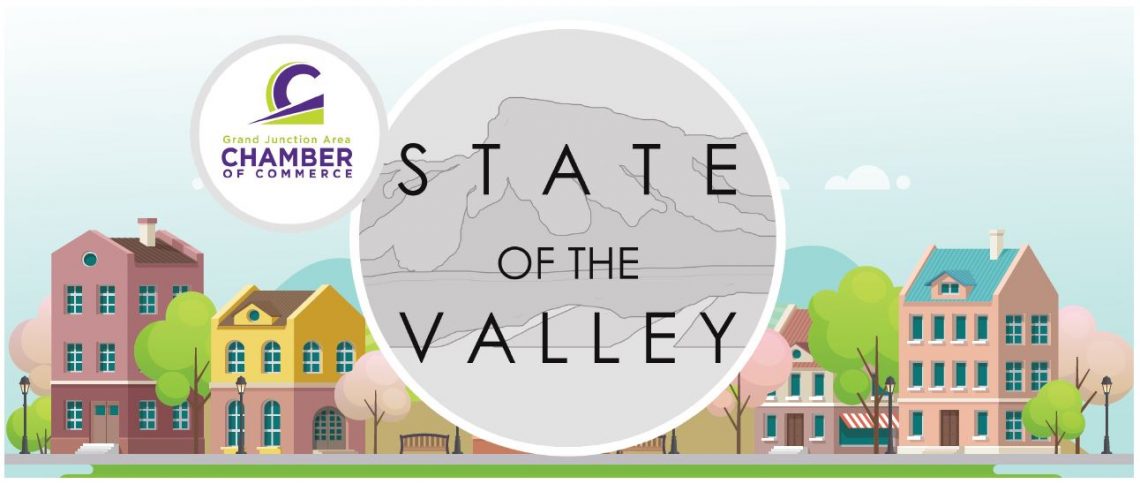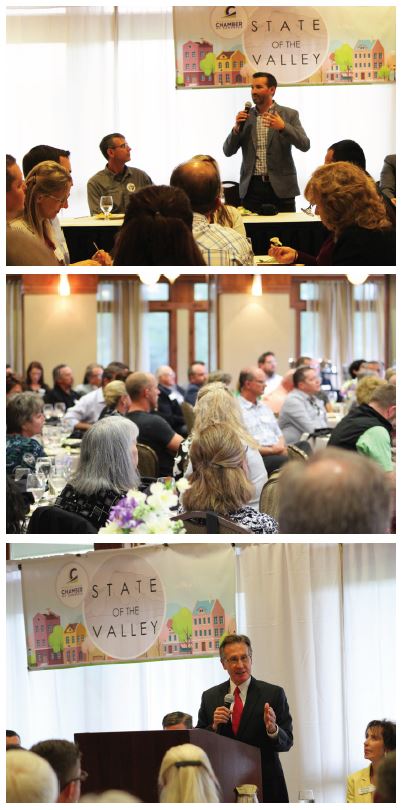 The State of the Valley, the annual event where local government leaders provide an update the to the business community and answer questions was postponed from May to August 18th at 12:00 PM. While there was hope that the event could be held in person the reality is that with COVID cases continuing to rise, prudence dictated that the event be held virtually.
Now, more than ever we need to hear how our local governments are grappling with the challenges of the health and economic crisis.
The Chamber is pleased to announce the following leaders have been confirmed to participate in this event:
Grand Junction Mayor Duke Wortmann
Grand Junction City Manager Greg Caton
Mesa County Commissioner Scott McInnis
Mesa County Administrator Pete Baier
Fruita Mayor Joel Kincaid
Fruita City Manager Mike Bennet
Town of Palisade Mayor Greg Mikolai Town of Palisade Manager Janet Hawkinson
Those wishing to attend this zoom event will need to register to attend.
Visit www.gjchamber.org/events to sign up today!