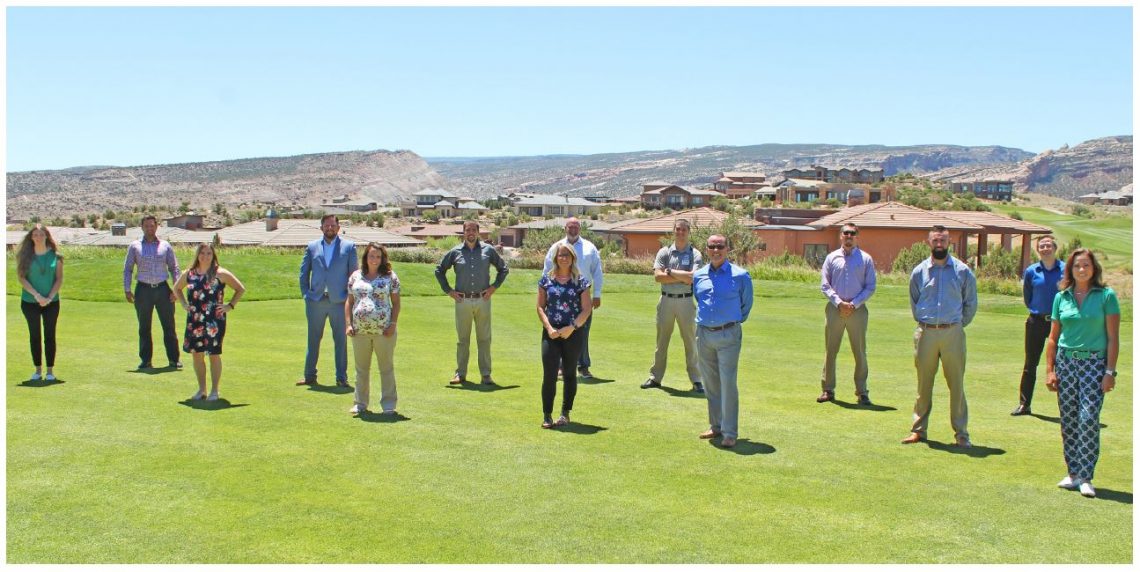 In September 2019, 22 up-and-coming leaders in our business community made the commitment to attend and complete our annual Mesa County Leadership Program.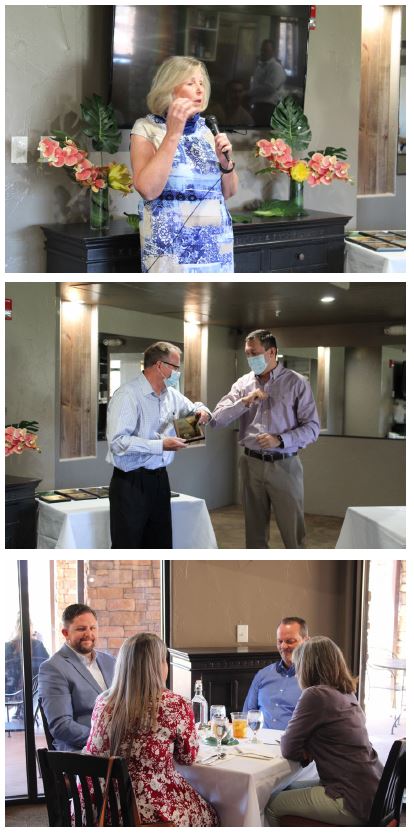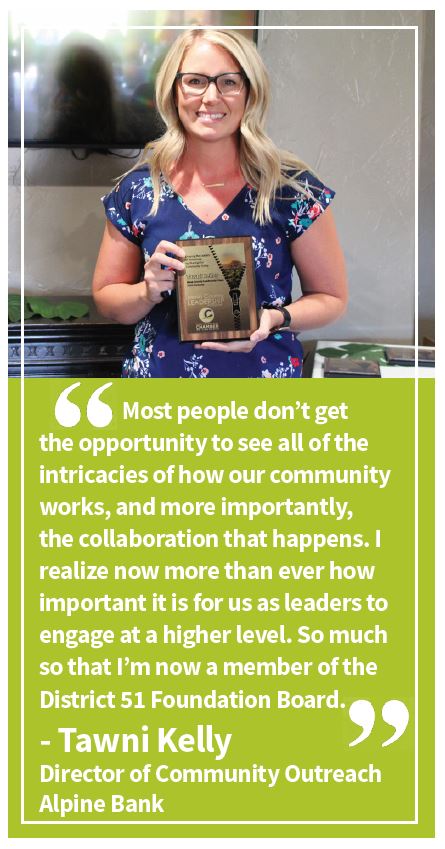 Consisting of 1 full-day class each month for the next 10 months, these participants learned details about our community including how we get our water, how our local government is setup, and the diversity of healthcare in our valley. Most importantly, these individuals learned about themselves as leaders and how they can make an impact on not just their business, but their community.
The Leadership Program faced unusual circumstance during this season due to the pandemic. Classes are focused on interaction and close conversation, making things a bit more challenging with new distance requirements in place. Although two of the final classes were cancelled due to safety guidelines, participants remain committed to learning as much as possible about their community, vowing to come back next Spring to attend those remaining sessions with the next class.
Finally, after a month-long delay, graduates gath ered at Redlands Mesa Golf Course to celebrate their accomplishment of completing this course. Surrounded by family, co-workers, and friends, the Grand Junction was honored to recognize this next generation of business leaders.
As each participant graduated, they were asked to discuss what made the most impact on them during the course of this program. Answers varied, but all focused around each participant finding a passion and interest in their community that they didn't see prior to beginning the class. Many participants continued to say they have already taken steps to get more involved including joining boards and action groups within the community, hoping to stay involved and be part of a strong future for our valley.
The Grand Junction Area Chamber of Commerce again congratulates the following graduates and invites everyone to remember these graduates as you look to fill leadership roles on your boards, committees, and businesses!
Tamra Allen, City of Grand Junction
Josh Anfang, US Bank
Amber Baird, ANB Bank
Michelle Boisvenue-Fox, Mesa County Libraries
Kami Busch, Alpine Bank
Nicole Dalpiaz, Ute Water Conservancy District
Kelsey Glatt, Monument Health
Tyler Harris, Bray Real Estate
Anne Jenkins, Target
Tawni Kelly, Alpine Bank
Ross Koepsell, Vectra Bank
Ed Krey, Lighthouse HR Support
Andreya Krieves, School District 51 Foundation
Colby Lash, Community Hospital
Adam Mayer, Community Hospital
David Nelson, Bank of Colorado
Scott Olsen, Ute Water Conservancy District
Rick Reynolds, Wells Fargo Home Mortgage
Sean Rubalcaba, Home Loan & Investment
Kent Slawson, Bray Real Estate
Sandra Weckerly, The Golf Club at Redlands Mesa
Derek Wise, Sooper Credit Union
Brian Young, FCI Constructors