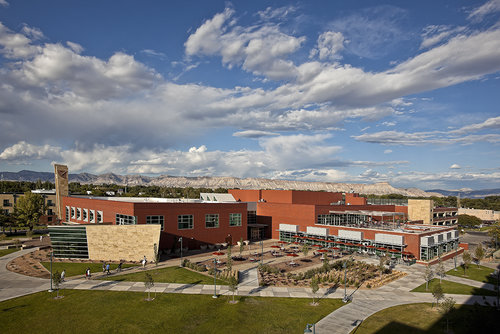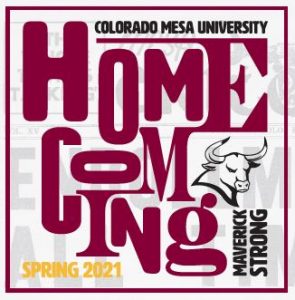 Jared Meier
Alumni Association
Colorado Mesa University
It seems this year more than ever we need something to root for. The CMU Homecoming tradition is a chance for the campus, our local community, and 46,000+ alumni who span the nation and world to come together to do just that – celebrate competition, togetherness, and the virtues of continual learning.
Generally, the festivities take place in October but for reasons we're all well too aware of everything has been moved to April. And the timing looks to be favorable, as restrictions lighten up and our community is prepared to welcome back out of town visitors.
So you might be asking, why is it so important that we can't just wait until next fall to host everything? Well the answer to that is wide-ranging and you would probably get a different one from anyone you ask, but from my perspective we felt like Homecoming could be our coming-out party as a community. It's a chance to celebrate, attend events, honor some great individuals with awards, and ostensibly show our pride and spirit again.
For the most part, the series of events this spring will look similar to years past. Mav Month will start on April 1st and run through the month. Businesses and organizations are encouraged to "Mav up" their locations and really paint the town maroon. Then on April 8th, be sure to post some pictures of your decorated space on social media for the community spirit contest and include #MaverickStrong2021 in the comments. Additionally, we invite you to share a promotion during Mav Month that students, alumni, and even parents and guests might be able to take part in. CMU is also hosting Parent's Weekend in conjunction with Homecoming Weekend on April 9-11, so even more so Mav Month promotions are a great way to gain awareness with families who make return visits to the Grand Valley. To be included, simply send details of your promotion as well as your company logo to alumni@coloradomesa.edu. The line-up of events during Homecoming Week is action packed. They range from daily student events that encompass this year's theme, "Maverick Strong", to various sporting events such as lacrosse, soccer, rodeo, and appropriate in the spring, the big Homecoming game will feature the nationally ranked Mavs' baseball team as they take on MSU-Denver on Friday, April 9th. Immediately following the game, the Homecoming award recipients will be honored on the field and a fireworks show will cap off the evening. Saturday, April 10th is CMU's 96th birthday.
To celebrate, we'll be wrapping up the Annual Day of Giving that supports various crowdfunding efforts around campus, followed by the highly anticipated parade and bonfire. The annual downtown parade is scheduled for 10am along Main Street and then the bonfire will start at 8pm on Alumni Field in the center of campus. Local groups and businesses are welcome to enter a parade float and there is even a prize for the best community float. It's always an honor to recognize the amazing people that embody what it means to be a Maverick and who bring great pride to the institution and their communities through hard work and tireless service. This year, we're proud to recognize Robert Bray and Dan Sharp with the Distinguished Alumni award, Brittany (Fowler) Barney and Nikki (Green) Kneuer as they are inducted into the Maverick Hall of Honor, and Dr. Sarah Swedberg as the Distinguished Faculty recipient.
All of the details surrounding Mav Month and Homecoming can be found at coloradomesa.edu/homecoming. We'd like to extend a big thank you to Timberline Bank for stepping up as the title sponsor of CMU Homecoming, and all of our community for continuously pouring into CMU. We hope you'll join us all April as we put our local spirit on display and reunite to celebrate.
Go Mavs!