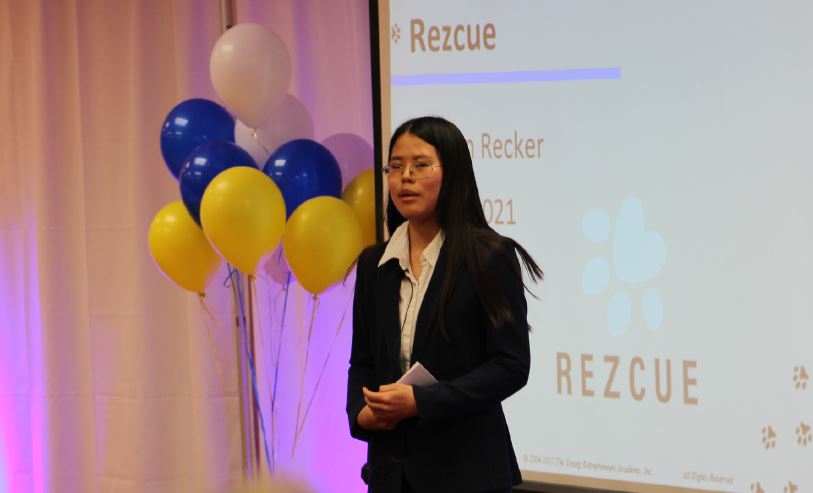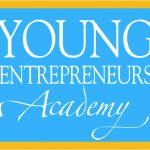 At the 2021 YEA! Investor Panel held on March 17th, Meilyn Recker, CEO of Rezcue was named the 2021 Grand Junction Area Chamber's Saunders's Scholar. Meilyn will be competing in the Young Entrepreneurs Academy (YEA!) Semi-Final Virtual Competition, tentatively scheduled for June 12th, for the chance to win up to $30,000 in college scholarships and up $5,000 in cash awards.
Meilyn is currently a sophomore at Fruita Monument High School. Meilyn has been volunteering with dogs since she was 8 years old. Within the last year, she and her family had the opportunity to raise a litter of puppies. She instantly fell in love with raising the puppies and the adoption process, which led her to create her non-profit, Rezcue. Rezcue's mission is to rescue puppies from Reservations, provide a loving shelter that will give proper nutrition, enrichment, and veterinary care until they find their forever homes.
In addition to being named a Saunders's Scholar, Meilyn was awarded $1,860 of start-up funding from an Investor Panel composed of sponsors of the YEA! program locally.
Fellow YEA! students that pitched their startup companies and received funding from the Investor Panel included:
Miguel Ambriz Jr., 8th grader (West Middle School) Armadillo Parts $1,334
Charlotte Douglas, 6th grader (Orchard Mesa Middle School) Pet's Program $575
Levi Fink, 6th grader (Mesa Valley Community School) Youth Yardz $662
Braeden Kassaw, 6th grader (Redlands Middle School) Bravo Kilo Survival Kits $750
Caydence Lusher, 6th grader (Central High School) Better Days $850
Nikolas Miller, 6th grader (Caprock Academy) QwikString $1,400
Jace Mizushima, 6th grader (Holy Family Catholic School) Bee Generous $2,000
Julia Shively,7th grader (Caprock Academy) Jul's Jewels $320
For the remainder of the program, students will be diligently making preparations, using their investor money, to launch their businesses and non-profits. Students will unveil their new enterprises to the public at the YEA! Trade Show on Saturday, May 15th from 12:00-2:00 pm at Mesa Mall. During this event, the students will debut their products for the first time to the community. Don't miss this exciting opportunity to talk to the Grand Valley's youngest CEOs and buy some of their products!