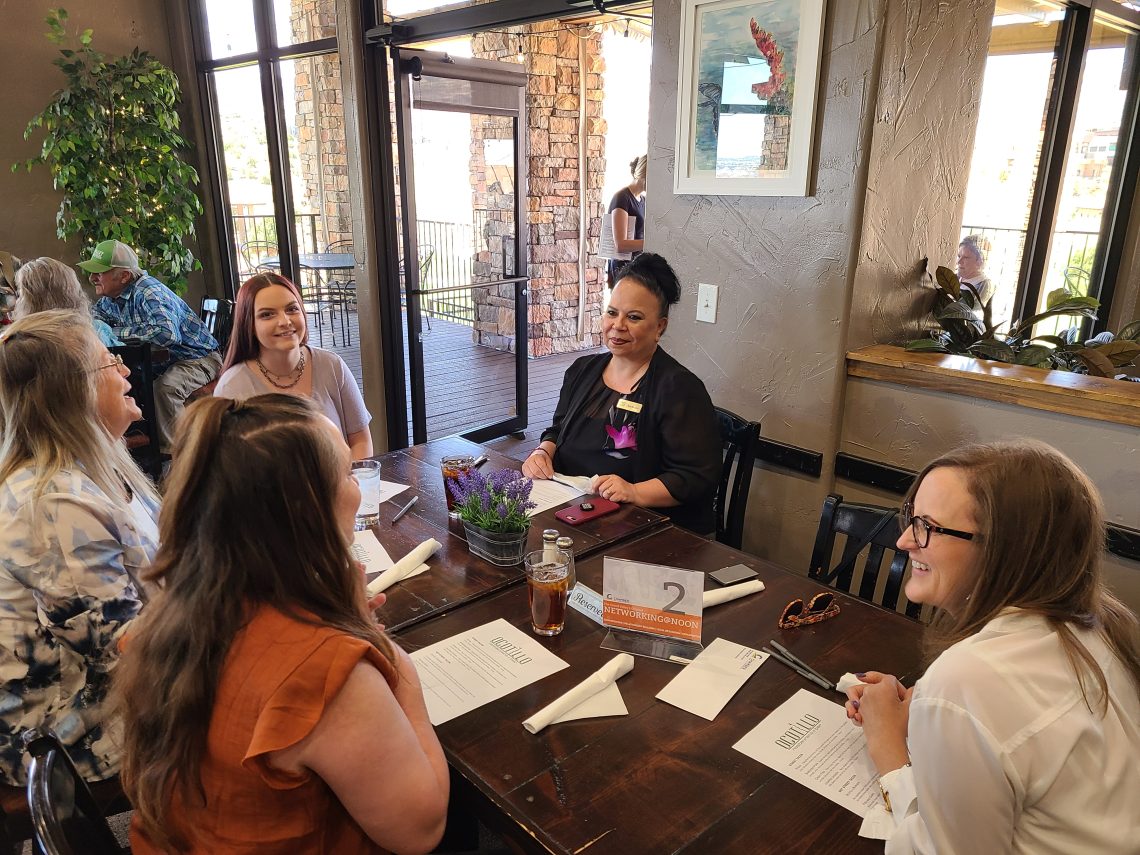 Being a Grand Junction Area Chamber of Commerce (GJACC) member helps you and your business in multiple ways. The Grand Junction Area Chamber is a network of potential customers, knowledgeable colleagues, and community collaborators waiting for you to connect. The Chamber is where people come together to conduct business, to learn, and to make our community a better place.
Connections to Strategic Partnerships
Building strategic partnerships with your fellow Chamber members is one member benefit that you can invest time and effort to get a great return. Making valuable connections can keep serving you for years to come. You can devote as much time as you like to engaging with our programs, but by participating or by getting your employees engaged, you improve the value of your company's membership and aid the Chamber's efforts to build a thriving community all at the same time.
No Time to Connect…No Problem!
Even if you don't have time to be involved, the Chamber is still helping your business grow. In fact, the majority of our members are not actively involved in our monthly events. They join and renew each year to ensure that the Chamber can continue strengthening our local economy, advocating for public policy that will support a healthy business climate, and offering a number of business tools that will help increase the visibility of local businesses. But wait, how are you going to connect with them if they aren't attending the networking events? Every member directory is a pipeline that leads directly to your business and those of our members. If you are looking to connect with members but cannot make it to our networking events, utilize the Membership Directory either online or the printed version.
Better Together: Peer-to-Peer Connections
Collaboration starts with building relationships. At the Chamber, we believe that businesses are better together and some of what we do is aimed at helping members connect with like-minded business owners in the local area. The majority of business owners and professionals face the same obstacles, and as a result, have similar questions. Common challenges business owners navigate together through established connections include, getting new customers and keeping existing ones, recruitment and staff retention, growing new revenue streams, and many others that keep them up at night.
These challenges cut across industries, services, and product offerings. Leaning on other business peers and Chamber members to help navigate these challenges can help your business while building trust with other business connections.
We encourage you to engage and become involved with the Grand Junction Area Chamber business community to build relationships and collaborate with fellow business peers. The Grand Junction Area Chamber of Commerce works towards continuing to be the voice of business and promoting economic development throughout the Grand Valley! To learn more about the value of your membership and how to connect more contact Allison at allison@gjchamber.org or 970-263-2912.