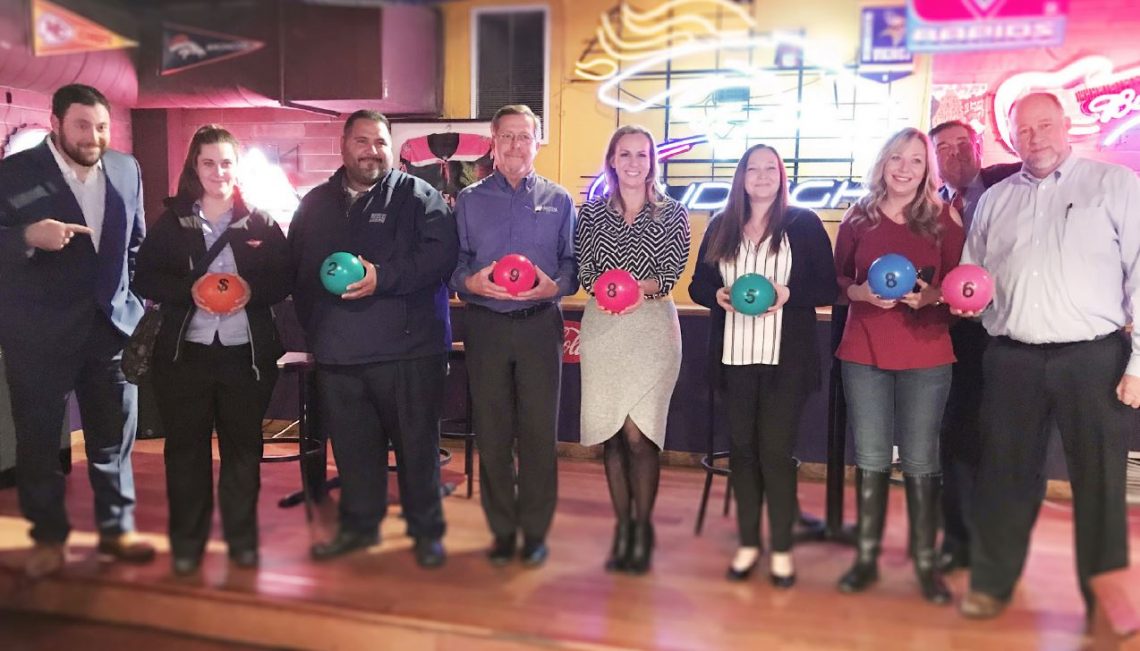 The Grand Junction Area Chamber of Commerce is proud to announce the successful completion of our Creating a Bright Future Total Resource Campaign with more than $298,000 raised as of November 30, 2019. This annual fundraising and membership campaign was established to support future Chamber programming while offering businesses an opportunity to maximize sponsorship dollars and more closely align their Chamber support with the programs they value.
For ten weeks volunteers were given a 2019 goal of raising $250,000 for the Chamber. To reach this goal, volunteers and Chamber staff sold memberships, event sponsorships, advertising, initiatives and negotiated budget reductions. A key initiative funded for 2020 is a robust marketing plan aimed at the Chamber's new branding as a Catalyst for Business/Economic Growth, a Convener of Leaders/Influencers and a Champion for Strong and Healthy Community.
The success of this campaign depends greatly on the hard work by a strong group of volunteers who are committed to go out into the community and share their support of the Chamber, while also encouraging others to join in. These volunteers give ten weeks of hard work, in addition to their full time jobs, to ensure the Chamber has what it needs to continue our efforts into 2020!The
Chamber would like to thank the following high performing volunteers:Ryan Ellington, Vance Wagner, Angel Bera, Michael Brooks, Donna Hardy, Steve Hudson, Curtis Metcalfe, Frank Lindemann, Mike Moran, Kara Riddle, Nichole Roberts, Nathan Wallace, Tiffany Welch, Jennifer Wright.
Business can still get involved with the Chamber by becoming a member, sponsoring a 2020 event, or getting involved with business initiatives. Please call the Chamber at (970) 242-3214 if you would like to participate.
Thank You to the following businesses for committing to be a sponsor and/or partner for our 2020 programming!
Absolute Prestige Limousine Service, Ltd.
Ace Hardware Clifton
American Furniture Warehouse
ANB Banks
Asset Engineering
Atlasta Solar Center
Autopaychecks
B & B Electric
Bank of Colorado
Barnes Electric
Bechtel Santo and Severn
Buffalo Wild Wings
Capital Business Systems
Chadwick, Steinkirchner, Davis and Company
Charter Spectrum
Chick-Fil-A
Chronos Builders
Colorado Canyons Hospital and Medical Center
Colorado Pain and Injury Center
Coloramo Federal Credit Union
Community Hospital
CWOA
Dalby Wendland and Co
EC Electric
Ed Bozarth Chevrolet
Eide Bailly
EIS Solutions
Entrada Consulting
Express Employment Professionals
FCI
Ferrellgas
Fishers Liquor Barn and Market
Grand Valley Power
Hoskin Farina and Kampf
Ireland, Stapelton, Pryor and Pascoe
James R Alvillar and Associates
Kain & Burke, PC
KKCO / KJCT
Landmark Staffing
Merrill Lynch Madsen Group
Munro Supply
Nightingale's Home Care
OBJ Group
Office Depot
Pinnacol Assurance
Pizzamore
Precision Printing
Rocky Mountain Health Plans
Saucy Lulu Catering
Shear, Inc
Sooper Credit Union
Spectrum Business Services
St. Mary's Hospital
The Ribber Catering
The Trophy Case
Unite Private Networks
United Companies
VanWinkle Ranch
Wegener, Scarborough,Younge & Hockensmith, LLP
Western Metals Recycling
Western Slope Auto
Whitewater Building Materials
Xcel Energy
Zoup!
** as of print deadline