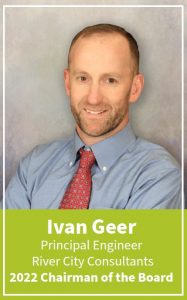 During this past year during my tenure as Chairman of the Board for the Grand Junction Chamber and as a business owner, I have been thoroughly impressed by the role the chamber plays as a catalyst, convener, and champion on behalf of local businesses. The Chamber has been busy.
Not only did we oversee a competitive, national search for a new chief executive officer, but we have also continued our dedication to equipping business owners with the knowledge to implement countless regulations that have recently become law (FAMLI to name one), connecting and supporting blossoming new businesses, and proactively advocating against harmful policies that will hurt business in the future.
As we seamlessly ushered Candace Carnahan into the President & CEO role last month, the Chamber simultaneously executed our annual Golf Tournament and our annual Health Summit, issued our annual Membership Survey, and kicked off our 2023 fundraising campaign.
While I sat through important conversations during our annual Health Summit held last week, I couldn't help but marvel at the fact that the Chamber continued to operate and execute with precision in spite of all of this dynamic change happening in real-time. It's a testament to the awesome staff serving our business needs every day.
This includes our new President & CEO, in demonstrating servant leadership as she worked quietly behind the scenes, ensuring all facets of the organization were humming along while undergoing our grueling application and interview process. We have no doubt she is the right woman for the job—a tireless business advocate, a humble yet strong industry leader, and a Grand Junction native who cares deeply for this community. She's already hit the ground running meeting with leaders across the state and community. She is committed to strengthening old relationships and building new ones, and we are excited for the opportunities that will present themselves with new leadership in so many roles across the valley.
In the next two months, the Chamber will be working on our strategic plan to help guide our efforts in supporting you. We remain optimistic, but we also know many of our business owners will be navigating new, uncharted territory. Members have brought us wide-ranging topics through both the membership survey and direct contact. These challenging topics run the gambit from regulations, workforce, health care, homelessness in the downtown business corridor, and others.
The denouement of 2022 is on the horizon. I hope your business ends the year with success, as we prepare to continue our support and advocacy for you in 2023.