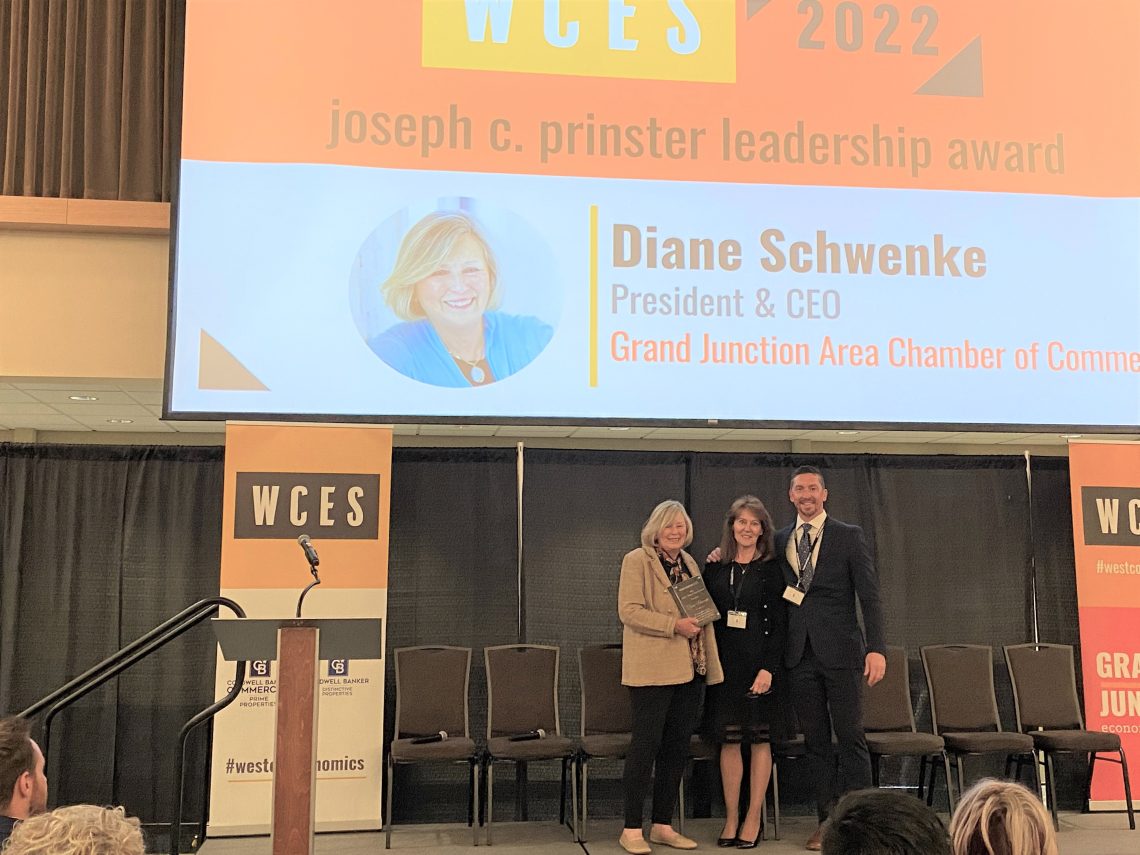 On April 26th, Diane Schwenke was honored with the The Joseph C. Prinster Leadership Award at the Grand Junction Economic Partnership Annual Economic Summit. This award is given to an individual who has had a profound impact on the regional economy and has demonstrated exceptional drive, adaptability and leadership characteristics. Diane denotes, "It is such an honor to receive this award and very special in light of the fact that it is named for one of the community leaders I truly admired and had the unique pleasure of working with and learning from in this community."
Diane's continued commitment to the strength of local and state-wide business has been a focus throughout her career but even more so in the most recent years. In the thick of the global pandemic, the creation and implementation of the 5-star program was an innovative and collaborative solution that allowed Mesa County to navigate the pandemic safely while also protecting our economic future. Schwenke led this effort valiantly and her leadership and actions can be directly tied to the continuation and protection of jobs throughout our community and the across the state.
Aside from her efforts in the most recent years, Diane's consistent dedication to economic development can be seen over the years and through her everyday work. Diane's persistent efforts with local and state legislation and her ability to foster partnerships and bring groups together for the greater good of our community is what showcases her as a true Economic Development leader in the Grand Valley.