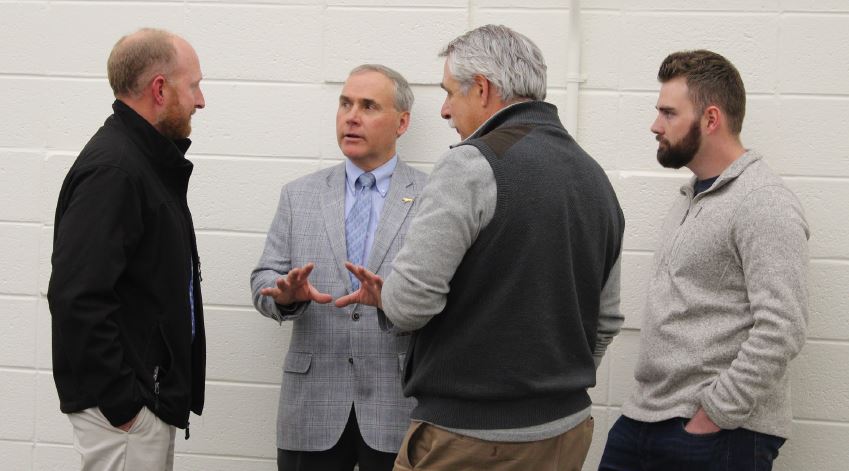 Its January and we all make New Year's resolutions, a big one for people in business is getting more involved or connected with other businesses or the community and the things that affect you or your business. The Grand Junction Chamber of Commerce is a great way to do this. We give you many tools throughout the year to connect yourself and your business to the community and other members.
• Leads Groups are the Chamber's ongoing weekly long-term networking venue. Up to 25 members of non-competing businesses get together for one hour to offer one-minute updates from the businesses and hear an in-depth business presentation from one of the members. The groups meet on Wednesday afternoon or Friday morning and interested members are invited to attend a meeting with the group they are interested, before applying, to ensure that it is a good fit. For more information, email Trisha@gjchamber.org
• Networking@Noon is a once a month luncheon where you are seated with four to six people you may not know from different industries. You are given a conversation starter and after that, you have a relaxed lunch and get to know your fellow Chamber members. Each month every effort is made to place you with a different set of guests so you can expand your network.
• Business After Hours is our once a month after work venue to relax with a beverage, appetizers, and conversation with up to 200 fellow Chamber members. The location is a different Chamber business each month, so it is also a good way to tour and learn about a new business.
• Business Connect is not an event but a way to build your network through direct marketing. Researchers from the library will meet one on one with you to help you develop a target list using the powerful database, RefUSA. There is no charge and once you are shown how to use the database you can access it anytime with a Mesa County Library card. Contact Trisha to get an appointment for this network building service.
• Legislative Videoconferences are a great way to keep your finger on the pulse of what is going on in Denver at the Capitol that may affect your business. Every other Tuesday beginning January 14, 2020 at 7:00 AM we will do a Zoom conference call with our elected representatives in Denver.
Click here to download the full version of the Grand Junction Area Chamber of Commerce January 2020 Newsletter.