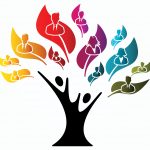 As of this writing, close to 20 new businesses have joined the Chamber during our Spring Savings Membership Drive which continues through May 13th. These businesses receive added benefits from a media package and waived registration fee for joining now. But existing members can also see benefits of being involved.
Provide a lead to the Chamber of a business that is not currently a member and when that business joins you will receive $25 of Chamber bucks that can be used on any Chamber event or product including your own annual membership investment.
To learn more or provide a lead, contact Trisha today as the clock is ticking on this great opportunity for your friends in business.