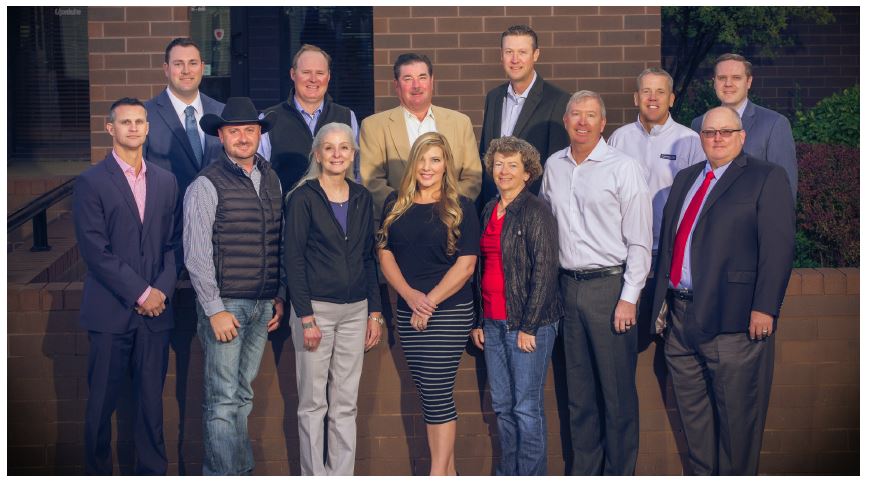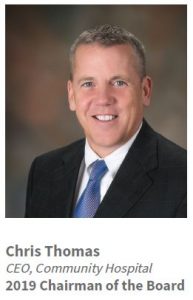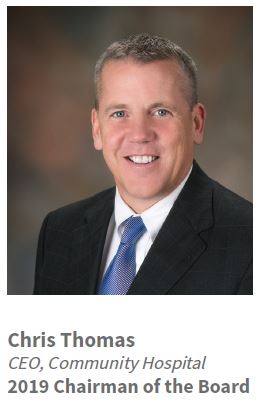 Wow! Is it 2019 already? Hard as it is to believe, a new year is starting and with a new year comes new opportunities. I am honored to serve as your Chairman of the Board and frankly relieved that I have such a great team in the Chamber Board of Directors and staff to aid me in carrying out our ambitious 2019 business plan. I know there is an article elsewhere in this newsletter hitting the high points of our 2019 goals but I want to focus in on just a couple of areas.
First, I want you to know that our board spent a lot of time in our planning session this fall reviewing how we can provide and demonstrate value to you, the members, who actually own this organization. As the economy has
continued to rev up and you all have gotten busier (and hopefully more profitable as well) it has gotten more difficult for many of you to attend meetings or sit on committees. We are not complaining! That is a good thing!
Unfortunately, however sometimes we hear that a business is dropping their membership because they don't have time to "participate". Value without involvement is the new reality for many of our members. We intend to show you how you benefit from the Chamber just by investing your dollars in the work we are doing to build a stronger economy for everyone. From working with a variety of sta
keholders to help train your future workforce to fighting to help you keep and invest your hard-earned dollars as we did with the Grand Valley Drainage Fee (a savings of $2 million annually for area businesses) you garner tangible benefits and value. It is upon us to communicate how much more effectively than we have done in the past.
The second area I'd like to zero in on is being the business voice often referred to as advocacy. Advocacy is different than political action but sometimes our members accuse us of being too political and confuse the two. Advocacy is one of our staff accompanying a member to a meeting with the planning department to iron out landscaping requirements on a business expansion. Advocacy is asking the Colorado Department of Revenue to delay implementing a sales tax collection rule that small businesses cannot currently comply with due to Colorado's complicated sales tax system. Advocacy is working in tandem with the Grand Junction Regional Airport in trying to attract additional direct flights so businesses can connect with their customers worldwide. In summary, advocacy is something we do every single day in being true to our mission to be your voice.
I am excited about 2019 and all that we will accomplish together for the good of all businesses and the tens of thousands they employ in the Grand Junction Area. Join me at the 2019 Annual Banquet to hear more…it will be totally AWESOME!
Click here to download the full version of the Grand Junction Area Chamber of Commerce January 2019 Newsletter.