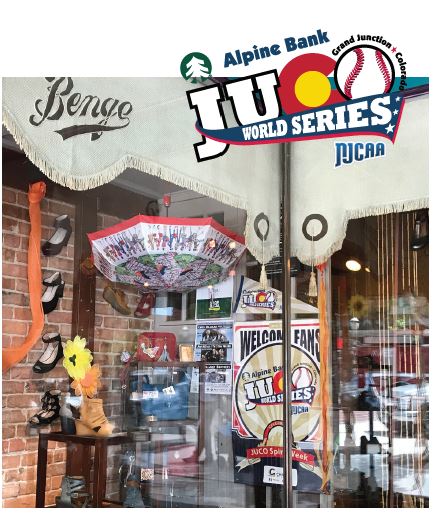 The Grand Junction Chamber with the support of Home Loan Insurance is once again promoting JUCO Spirit Week the week of May 26th.
This year we are looking to "up our game" even more when it comes to showing the business support for this national tournament that has been bringing visitors and dollars from across the country to our community for 63 years. We are seeking "business boosters" that are willing to display "Welcome to JUCO" signage in their stores and share JUCO "swag" with their customers from near and far in order to "fan" support and appreciation throughout the community.Packets will be assembled with free materials that you can utilize to be a more visible supporter.
All you have to do is "say yes" to being a business booster of the best college baseball tournament on the planet. If you are willing to be part of this "home run" for all of us, contact Candace at the Chamber office, 970-263-2912 and we will make sure you get a packet and instructions on how to be a "hall of fame" level player in this effort.
Click here to download the full version of the Grand Junction Area Chamber of Commerce May 2019 Newsletter.