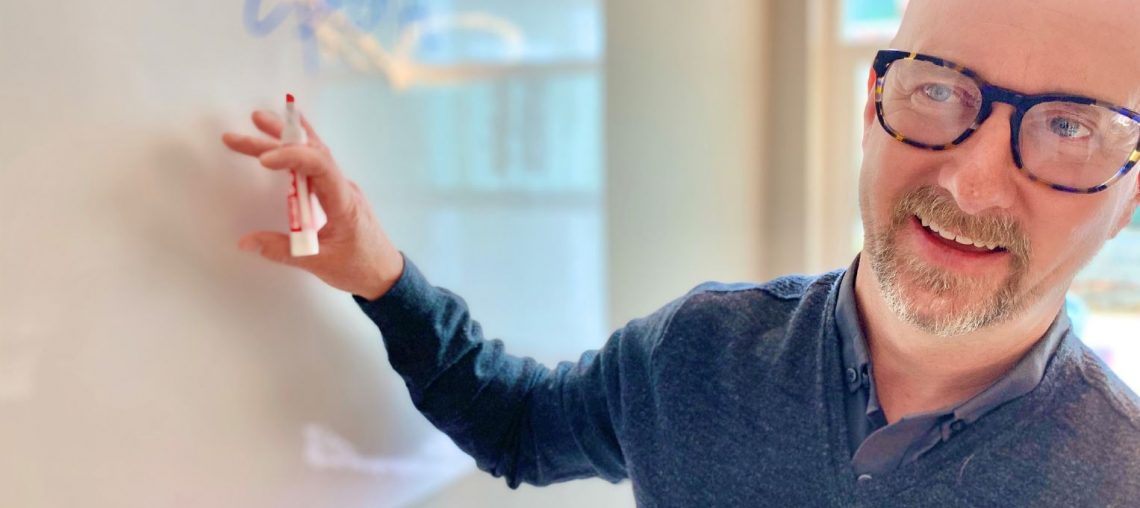 Shane Kinkennon, Certified Executive Coach, Strategic Planning Consultant
I'm as enthusiastic to be a brand new member of the Grand Junction Chamber as I am thrilled to be a new resident of Grand Junction. My spouse and I moved to town recently. We're among those lucky folks who can choose where we live, and we choose here. We're outdoor-recreation buffs, and the Grand Valley has long called to us. We are eager to engage in our new city, honor its ways, and contribute where we can. For me, Chamber membership seems a natural way to get started.
My decision to join was fairly logical because my solo business moved here with me. I am a certified executive coach, and my specialty is helping CEOs, business owners, and other C-level executives who have a specific, urgent business goal to hit or who are trying to adapt to changing circumstances.
The topic of executive coaching is a fun one. As I meet people through the Chamber, I expect to have plenty of opportunities to explain what coaching is and – even more fun – what it's not. My work with CEO clients is never about me nor my opinions. I don't mentor nor advise. On the contrary, coaching is about thoughtful questioning, careful listening, and respectful challenging to help the CEO draw upon the best of their own unique skills, strengths, and resourcefulness. I help the CEO gain and then apply powerful insights rooted entirely in their own experience.
Good, properly qualified coaches have a lot of fidelity to this core principle, and for good reason. Peer-reviewed studies reveal that the coaching process does some very useful things. It increases goal-related self-regulation, boosts work-related goal attainment, and enhances both solutions-focused thinking and change readiness. I ask CEOs to expect no less than a 10x return on investment in engagements with my shop. I can do that confidently.
It's possible that, once I get to know people in the Chamber community and people see that I'm a decent human with an honest business, local clients will emerge. I like that prospect because it would give me a chance to contribute to the local economy in a very direct way. Yet even if new clients don't come, I think friendships with quality people will arise organically through the Chamber experience. Membership feels like a great way to put down lasting roots in the Grand Valley.
I also am grateful for the Chamber's advocacy and education work. My early career was in issue advocacy, so I know its value well, particularly at the local level. Then on the member-education front, I see an opportunity to perhaps contribute to the Chamber's programming with content about the ins and outs of showing up for your business, your team, your customers, and your surrounding community as a principled, persuasive leader. Those are really fun types of knowledge to share, and I find them to be widely applicable and quick to resonate.
Learn more about our newest Chairman Level Member at www.shanekinkennon.com