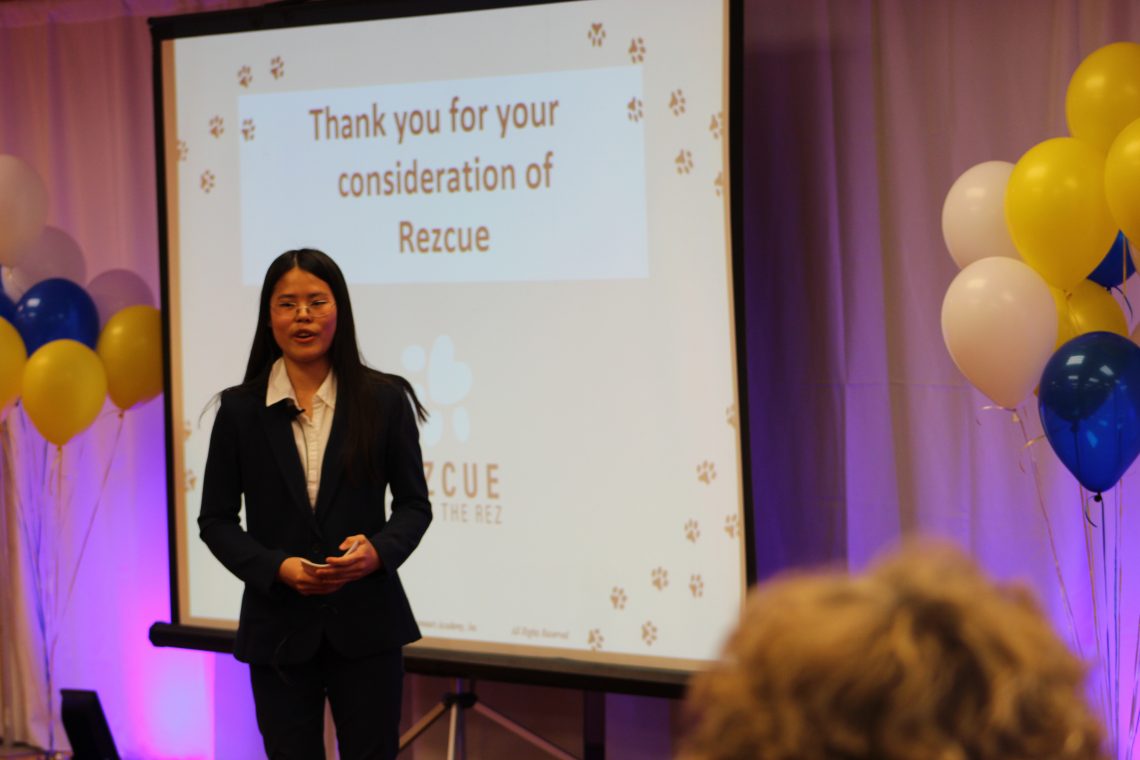 On Wednesday, March 16th at 6:00PM, our student entrepreneurs will finally take the stage to present their business plans before a panel of local leaders of industry. The students have been tirelessly practicing and polishing their presentations and are ready to share with the world all their hard work!
Let's set the stage. Eight students in grades 6 through 12. Each student representing eight, separate businesses from the Grand Junction Area Chamber of Commerce's Young Entrepreneurs Academy (YEA!). Five minutes to pitch their business plans to prominent local members of the business community. One opportunity to "sell" their business to investors.
This event allows the students to practice their public speaking skills, learn how to sell their idea/business, and persuade local business leaders to invest in their business during the program's annual YEA! Investor Panel – "Shark Tank" style. Based on the appeal and merit of the students' plans and presentations, a panel of 15 investors of will determine the amount of funds to allocate to each business.
After the students present to the investors, one of the students will be selected as the Saunders Scholar and will compete regionally for up to $50,000 in college scholarships. This year that regional competition will tentatively take place in Rochester, New York in June 2022.
This year, we are excited to be able to invite you to attend in person! This event will be taking place at the Courtyard by Marriot here in Grand Junction. We will also be streaming live via Zoom for those who are unable to attend in person. We would like to strongly urge the public to show their support for fostering free enterprise in today's youth by watching the Investor Panel and cheering on the community's youngest business owners. This is also an excellent opportunity for middle and high school students interested in applying for the program in the future to see what YEA! has provided the current class in terms of tools and skills. We hope to see a full crowd to show support for our hard-working young entrepreneurs!
We want to especially thank our sponsors:
Presenting Sponsor: City of Grand Junction
Premier Sponsors: Home Loan Insurance, Mesa County Workforce Center, and Mesa County Valley School District 51
Scholarship Sponsors: Chick-fil-A, Fisher's Market, JG Management Systems, U.S. Bank, and Western Rockies Federal Credit Union
Investor Sponsors: Alpine Bank, Bank of Colorado, Merrill Lynch, Mesa County Business Education Foundation, ProVelocity, VanWinkle Enterprises, and Western Metals Recycling
Transportation Sponsor: Absolute Prestige Limo & Ranch