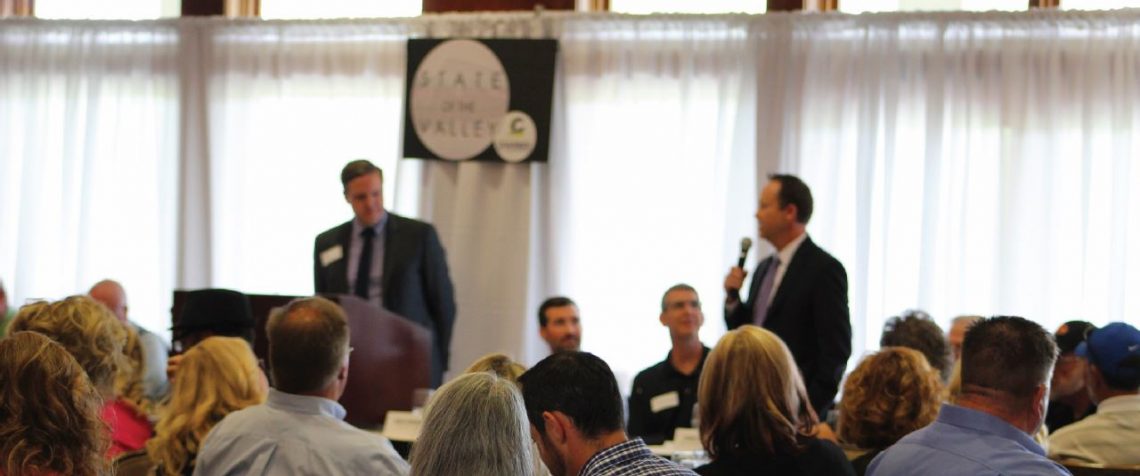 The State of the Grand Valley luncheon which sold out in 2018, its inaugural year, is back by popular demand. The event will feature two representatives from the City of Grand Junction, Mesa County, City of Fruita and Town of Palisade discussing the opportunities and challenges facing our communities in 2019.
Make plans to join us on May 8th, 12:00 PM at Bookcliff Country Club for an informative discussion with our elected and appointed leaders about matters that matter to YOU our members. We'd also invite Chamber members to participate in a survey that was distributed via email earlier this week to seek feedback on member perceptions of local government and gather questions they would like to see asked of the panel. Deadline for participating is 5:00pm on May 3rd.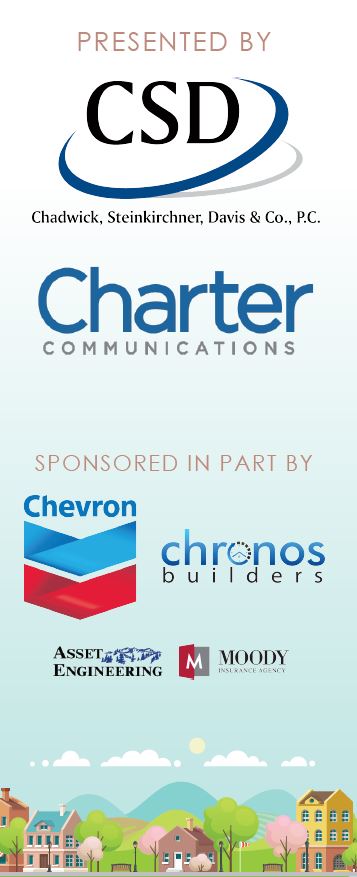 A survey distributed last year showed that;
• Over 50 percent agree or strongly agree that in general our local governments do a
good job of providing services with the tax dollars available to them.
• Less than 20 percent of respondents feel that local government is not important in
helping their businesses grow.
As of our print deadline, confirmed panelists include:
• Rose Pugliese – County Commissioner District 3, Mesa County
• Frank Whidden – County Administrator, Mesa County
• Greg Caton – City Manager, City of Grand Junction
• Roger Granat – Mayor, Town of Palisade
• Janet Hawkinson – Town Administrator, Town of Palisade
• Joel Kincaid – Mayor, City of Fruita
• Mike Bennett – Town Manager, City of Fruita
Reservations are still available and can be made online at www.gjchamber.org or by calling the Chamber office at 970-242-3214.
Click here to download the full version of the Grand Junction Area Chamber of Commerce May 2019 Newsletter.