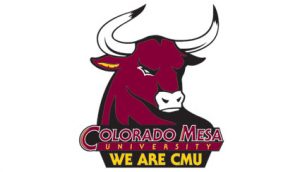 It was approximately one year ago this month that the Chamber Board of Directors strengthened their commitment to CMU by modifying the Chamber's guiding principles to include the following;
The Success of Colorado Mesa University is Key to Economic Development: The continued growth and development of Colorado Mesa University outlined in the "CMU 20,000 Campaign" (15,000 enrolled students + 5,000 business and community supporters) will define us as a vibrant, economically sound and sustainable community in this century, and is therefore a key initiative for this Chamber. To that end, the Chamber will take the leadership position in helping the University in fostering local governmental and community support.
The Chamber has not lost sight of that worthwhile endeavor in 2018 and has already been very vocal in supporting funding from the Colorado Legislature for the expansion of the Health Sciences Building to accommodate new post-graduate degree programs for Physician Assistant, Occupational Therapist, and Physical Therapists.  The addition of these programs will help close the gap in availability and access to medical professionals for residents of the Western Slope and throughout Colorado.
Additionally, the CMU 20000 Steering Committee met late last month to review a year-long plan to work toward an even greater awareness of CMU in the community in 2018.  You will begin to see those efforts in more focus during the coming months.  The Chamber will also be working to make it easier for CMU to integrate with your business in the form of interns and potential employees.
As you may remember, over 200 people gathered last year to share their suggestions on how to get to the goal of 15,000 students supported by 5,000 community stakeholders.  The list is still valid and contains many solid ideas that can and should be implemented as we move forward in 2018.  As a board and as an organization we remain committed to the principal that this is first and foremost an economic development initiative that can benefit our businesses and our community by having an impact of a half billion dollars annually.
How can you get involved?  If you have not yet signed up as a supporter go to www.cmu20000.org and sign up.  Supporters will receive updates on activities and university news throughout the year.  Feel free to email us through that website with ideas and suggestions.  Send us pictures of examples of ways that other communities acknowledge the presence of a university in their community as you travel.  Together we can make this happen!
Click here to download the full version of the Grand Junction Area Chamber of Commerce March 2018 Newsletter.