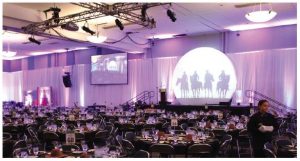 Dust off your spandex, start teasing your hair and mark your calendars for the Grand Junction Area Chamber of Commerce's "Totally Awesome" Annual Banquet! Join the Chamber on Friday, January 25th at the Two Rivers Convention Center, as we Cabbage Patch the night away. With a bodacious arcade, choice silent auction, a gnarly live auction, and rad awards this is an event you, like, totally don't want to miss. This is a sellout event with tables and seats assigned on a first come/first serve basis, so don't be bogus and reserve your seats TODAY!
We also encourage you to donate an item to the Chamber's silent auction as the proceeds help fund our Young Entrepreneurs Academy and Leadership program. It is great publicity for you and it helps two outstanding programs that help create small business owners and business leaders willing to step forward.
Our wish list for the auction includes:
•Tickets to professional sporting events
•H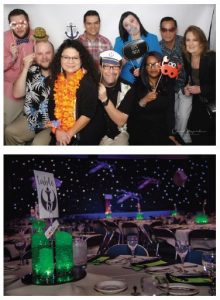 otel, overnight stays, and weekend getaways
•Time Shares at fun locations
•Cool Tech Items like a new Fitbit or Apple watch
•Restaurant gift cards
•Rounds of Golf
•Sporting Equipment
•Concert Tickets
•Jewelry
•Underwriting Support for the Live Auction
Contact Candace reserve your seat and/or donate an auction item at
candace@gjchamber.org or call 970-263-2919.

Click here to download the full version of the Grand Junction Area Chamber of Commerce January 2019 Newsletter.