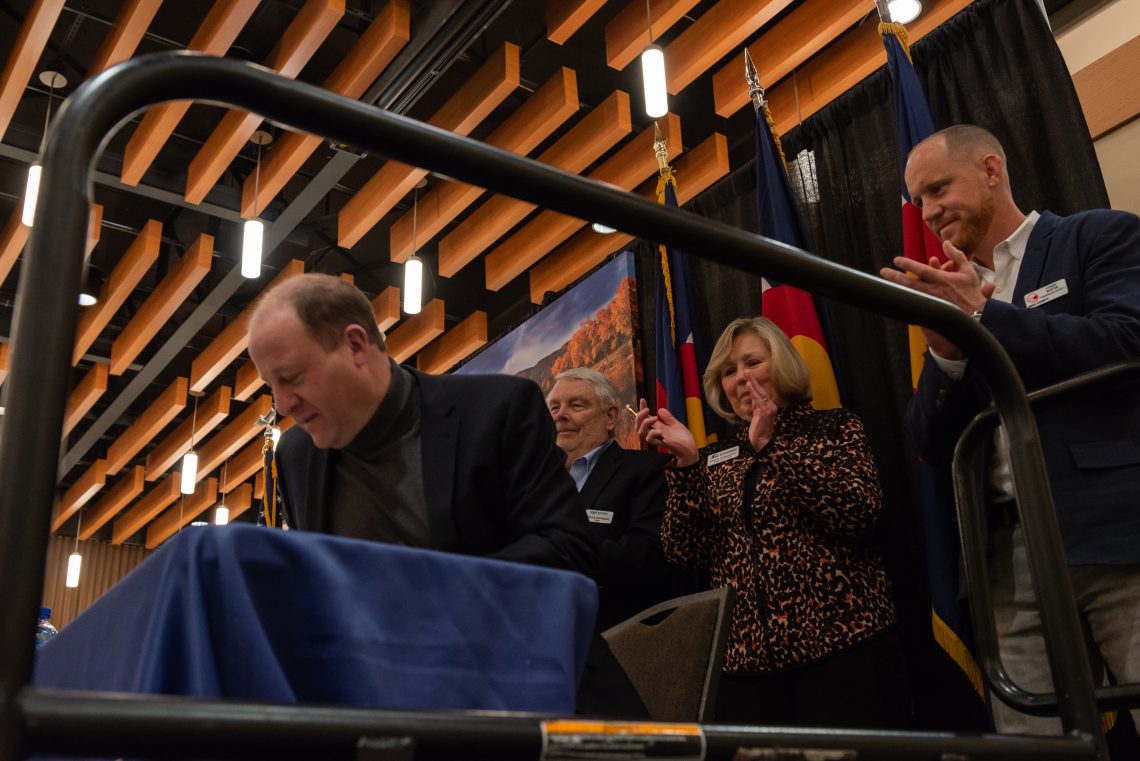 On February 17th, Governor Jared Polis presented highlights of his recent State of the State address, with a focus on the Western Slope at a special event hosted by the Grand Junction Area Chamber. This was the first time a Colorado Governor has presented his State of the State address on the Western Slope in recent memory. Polis focused on his attempts to reduce business filing fees, create affordable housing, and promotion of his all-day kindergarten initiative that was launched this past year.
The Governor also took time to applaud the efforts by MCVSD51 to protect in-person learning during the pandemic along with praise for Mesa County Public Health and the Grand Junction Area Chamber for their 5-Star Program which helped protect our economy during COVID.
In addition to his address, Polis was joined onstage by County Commissioner Cody Davis, City of Grand Junction Mayor Chuck McDaniel, and GJACC President/CEO Diane Schwenke for an executive order signing that set a goal of connecting 99% of all instate households to highspeed broadband by 2027.
Immediately following his address, Governor Polis joined CDOT Director Shoshanna Lew and representatives from the City of Grand Junction, Mesa County, and local stakeholders for a brainstorming session focused on the creation of a multi-model mobility hub that will provide connectivity and vibrance to downtown Grand Junction while also helping ease transportation concerns in our area.