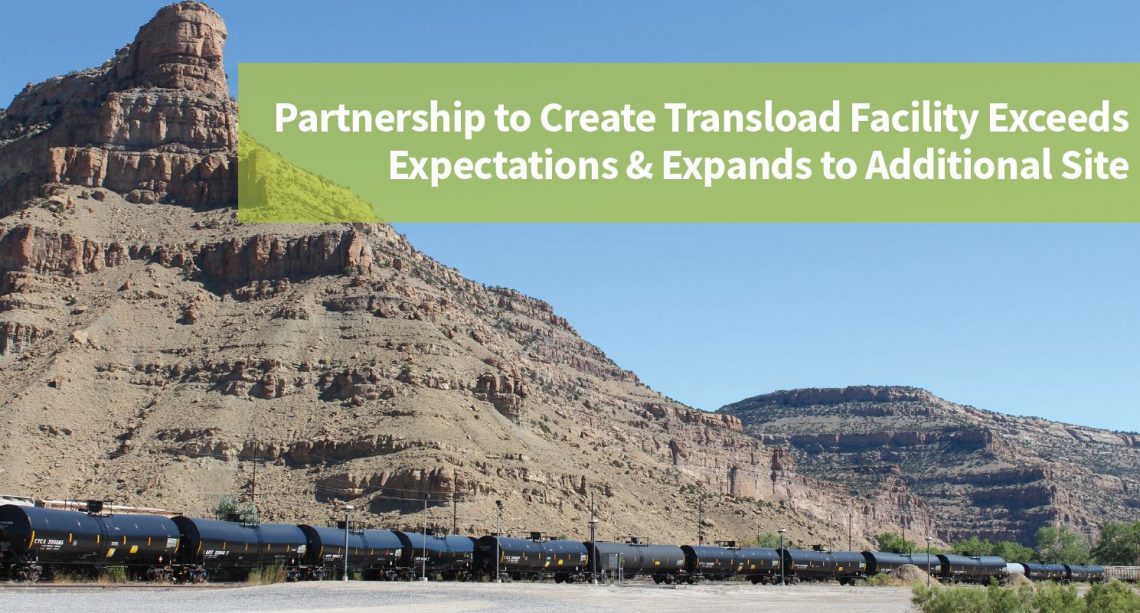 In 2017 the Grand Junction Area Chamber of Commerce recognized a gigantic need in our community for a shipping and logistics facility.
It was a need heard far and wide in the community over a number of years. A strategic partnership with the Grand Junction Chamber was quickly forged and Rocky Mountain Rail & Storage (RMR&S) was launched and open for business. The company's initial facility in Grand Junction allowed them to understand the challenges they would be working with along with the potential demand for their offerings.
With this in mind, the Chamber formulated a plan to assist in building partnerships with railroad operators in the area, possibly supporting businesses and a plethora of potential clients to ensure success.
It quickly became obvious that demand in the Grand Valley and surrounding area would overwhelm the initial single spur with limited rail car storage space. Only having availability for 18 railcars, the capacity for the facility was reached in just five short months. Suzanne Girardi, co-owner of Rocky Mountain Rail & Storage noted that "although we expected this facility to be successful, we were pleasantly surprised to see a faster rate of growth than initially predicted." Suzanne went on to attribute their ability to continually adapt and accommodate client needs as a main reason for the success they are seeing. "After a few tough conversations having to tell potential clients we were already maxed out, we quickly looked for ways to expand our capacity in the hopes of not having to turn anyone away," says Ashlee Girardi, Manager of Operations for Rocky Mountain Rail & Storage.
These past few months, despite the COVID-19 pandemic, the owners and operators were strategizing to drastically expand their business to accommodate these new demands. Ultimately, the expansion efforts resulted in a new facility with space for up to 226 railcars, an expansive shop and storage component, as well as the ability to continue on their current trajectory of immense growth. Within one month of the new facility being opened 118 railcars lined the tracks and three big new clients we onboard, not to mention being able to serve all the demands of current clients and their expanding needs.
Their success story hasn't come without multiple challenges. Jumping into a relatively unfamiliar business with unfamiliar and potentially unknown customers, unknown availability for skilled workforce and regulations on top of unknown regulations, were all facets of reality for the company. Ashlee feels, "one of our biggest challenges has been the overwhelming success we have achieved in such a short amount of time with this endeavor." Although faced with these challenges, RMR&S continues to see overwhelming success and a growth trajectory that looks more like an F-18 launching off an aircraft carrier than a traditional bell curve which surprises them on a daily basis.
This is a testament to the hard work shared by Rocky Mountain Rail & Storage and the Grand Junction Area Chamber of Commerce. Suzanne feels, "without the leadership and assistance from the Grand Junction Chamber of Commerce this process and its success could look very different. The Chamber has been our partner from the beginning." She continues to say, "they convened the right partners at the proper times and continuously fed us viable resources aimed at long term success for our business."