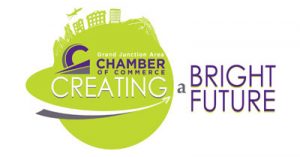 The Chamber Total Resource Campaign began September 11th with a dedicated group of volunteers charged with a goal of securing $200,000 of funding in the form of initiative support and sponsorships for the upcoming year. As of our printing deadline $50,000 had already been secured.
This year the Chamber has a robust number of opportunities for businesses to underwrite and sponsor what might appeal to them from the Young Entrepreneurs Academy to the Mesa County Leadership Summit to Sunrise Seminars. Initiatives include funding to support the CMU20000 effort, Workforce Development programming, and Existing Business Retention and Expansion efforts. By focusing on these "asks" during the next ten weeks with the help of knowledgeable and connected volunteers, the Chamber staff is freed up to focus on delivering programming for most of 2018. And businesses can plug requests into their budgeting cycle for the upcoming year as well.
If you are interested in having Chamber volunteers and staff schedule a time with you to discuss how you can be part of this effort, call Trish (970-263-2912). Our campaign co-chairs are Donna Hardy, Dalby, Wendland & Co., P. C. and Susan Alvillar, James R. Alvillar and Associates.